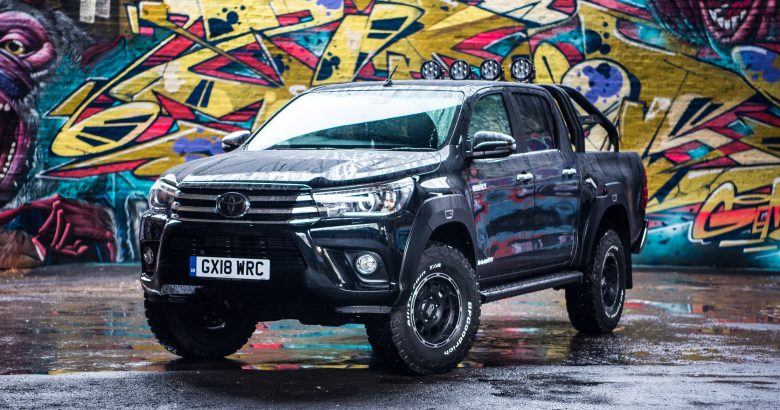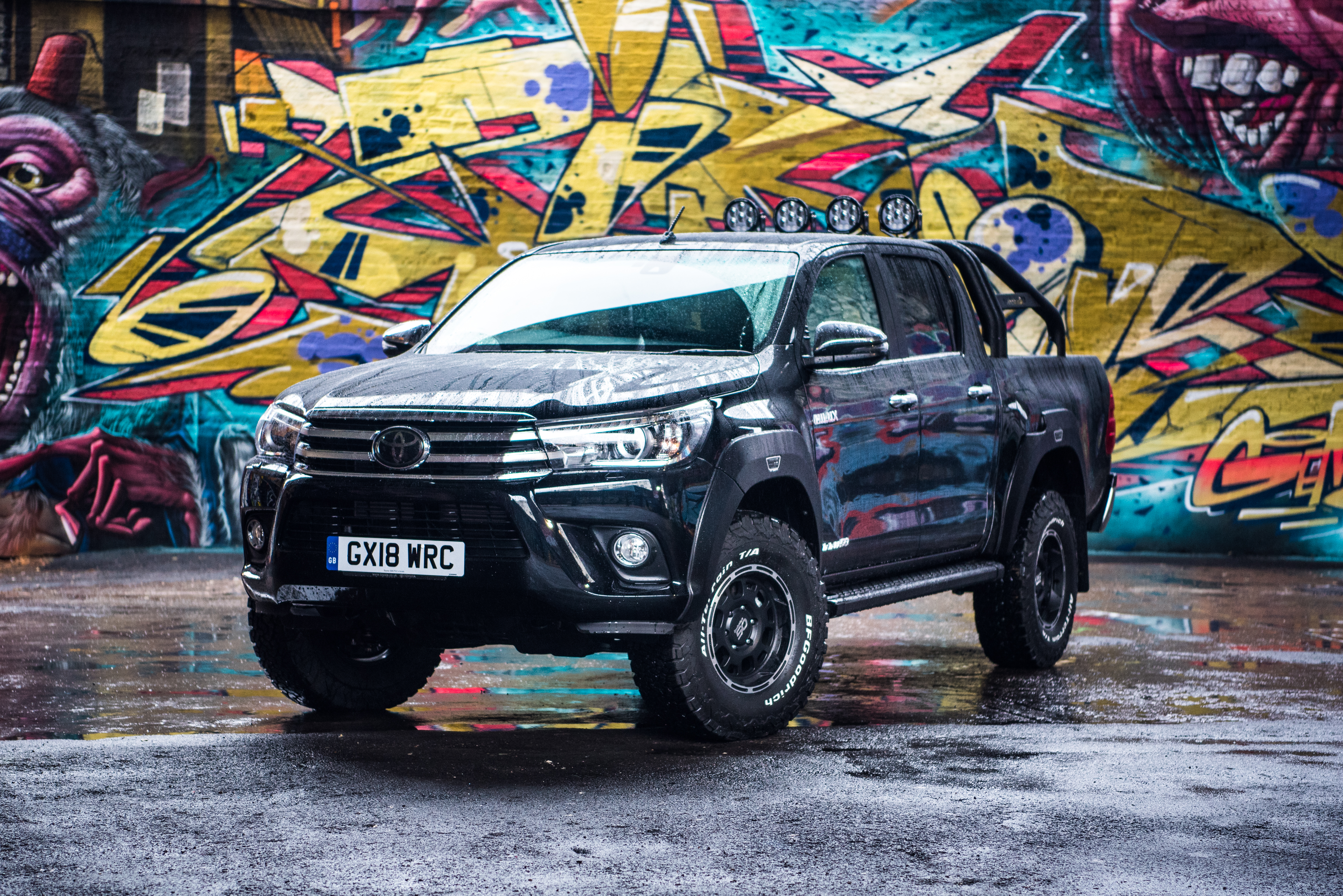 Toyota Hilux's 50th year anniversary, as you all might well know, will be marked with a special edition machine that is already available for reviewing and commenting. It is called Hilux Invincible 50 and is packed with tons of features. So, let's waste no more time and see what Toyota has prepared for us for this special anniversary!
First of all, we should say that this a heavily modified vehicle drivertrain-wise and comes with exclusive performance suspension system by Acric Trucks, new 16×7.5 ET05 alloy wheels in satin black in 265/75R16 BF Goodrich KO2 all-terrain tires, a double-cab turbodiesel power unit that is capable of providing a total of 148hp, mated to a six-speed automatic gearbox. Neat, right?
In terms of styling, the special edition model features wider front and rear wings, contributing to this muscular and more massive stance, a double-hoop sports bar over the vehicle bed for a raised platform, multi-score LED units and a set of high-power Vision X lights. Furthermore, there are Arctic Trucks mudflaps, rear parking sensors, Line-X bed liner and classic Toyota tailgate graphic, Invincible 50 chrome badgings and stamps on wings, wheels, doors, tailgate, sports bar, lighting and interior.
Orders can be done after November, 1st. What we know so far is that the first deliveries will be executed after New Year. Enjoy!
Source: Toyota