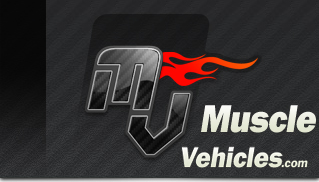 Muscle Vehicles – The Muscle Cars Blog is a place where you can find all the latest news, pictures and videos of muscle cars, American muscle cars! Including the latest models, technologies, curiosities, the most innovative services and news about manufacturers.
Muscle Vehicles started in November 2009 to provide car enthusiasts with the latest information. Muscle Vehicles is different than other websites for the simplicity, immediacy and freshness that only the blog format guarantees.
We offer you a conversational tone, that cancels the distance between writer and reader, opening the possibility of a more active participation of readers that has confined to discussion groups. Maximum openness to the world of network, links to news sources – a manufacturer or other blog.
The reader, through the comments, may have his say on all matters referred to us, in a direct dialogue with the authors but especially with other readers. The reader comments add value to the content of the blog, why do not contain only opinions or criticisms, but also additional information, mainly based on direct experience. We are striving to become a reference point for fans of muscle cars in search of fresh news, original, written by enthusiasts for enthusiasts.
If you want to collaborate with The Muscle Cars Blog or think you have interesting news, send an e-mail to adv[at]bgomedia.net
Thank you for your time!
Musclevehicles.com – The Ultimate Blog for American Muscle Cars and Muscle Vehicles