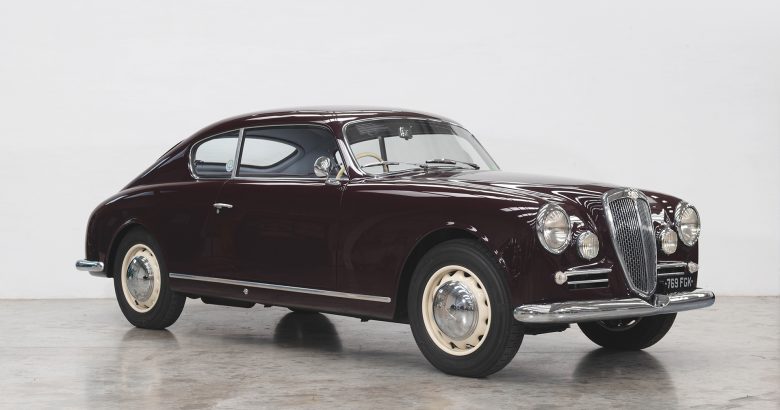 The Cotswolds-based concours restoration specialist Thornley Kelham proudly announces the beautiful Lancia Aurelia B20GT Series III for sale. With a total of 1,200 hours spent of metalwork, even the smallest details have undergone through a special treatment.
As a restoration specialist, Kelham has revived Series III to the exact factory standards. Finished in its original "Amaranto" color with cream wheels and light grey interior, this classic surely deserves some recognition and attention.
What is special about this vehicle, is that there are mere 720 units. In fact, this particular Series III machine is the one of the last 20. According to the original logbook, the car was imported in to the UK in January 1963, having originally been registered in Italy.
The previous owner collected the vehicle post-restoration and embarked on a 2000 mile-round Alpine trip. The car was returned with a minor oil leak. Tried and tested for post-restoration issues, Aurelia was proven to be tough and worthy of long journeys without showing a single problem.
Having covered over 5,000 miles since restoration and following recent service, the 1953 B20GT is the ideal automobile for grand touring, classic rallying an event showcasing.
Source: Thornley Kelham