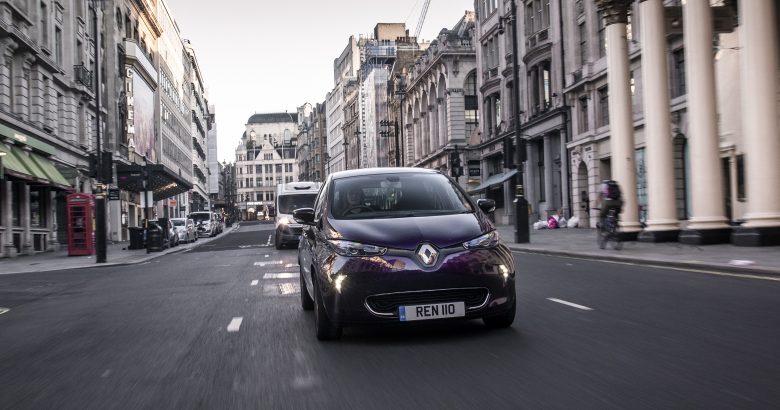 Renault is about to display its electric technologies at the forthcoming Regent Street Motor Show. Brand's all-electric ZOE supermini will be the central feature at the event and will showcase how Renault is dealing with new electric technologies and demands in the world of automobiles.
ZOE has already earned multiple awards and recognitions and now the team behind the project is ready to make the next step – offering a model with an electric motor. The offered vehicle is named R110 and delivers some more power output and wider range of driving at 186 miles.
Along with ZOE, attendants will be able to see the new Twizy – an eye-catching two-seater electric quadricycle machine that can cover a range of 56 miles and has a top speed of 50mph. The sweet small vehicle has recently undergone a visual update and now offers its capabilities to all these who seek a small and agile machine for the big city.
Furthermore, Renault has prepared a virtual reality ASMR experience at the Regent Street Motor Show. The Autonomous Sensory Meridien Response has managed to attract media attention and as it seems, it keeps audience interested and engaged in the new technologies.
Stick with us for further information!
Source: Renault