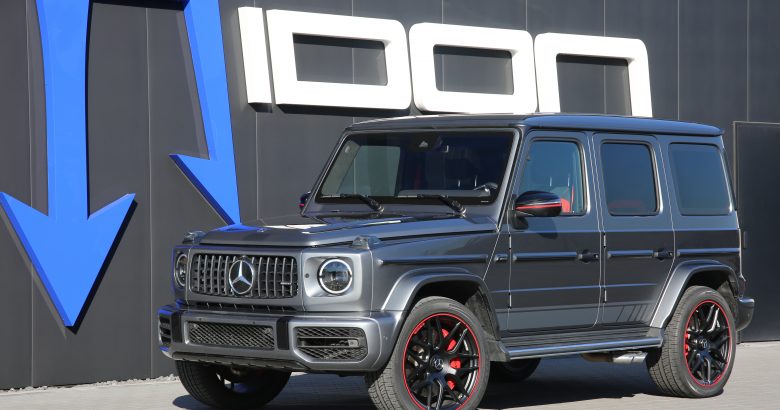 Although it is almost unchanged in design and exterior expression, Mercedes G-Class machine, which was introduced last May is an advanced machine with tons of advanced technology and features. This also applies to the sportier AMG G 63 version, which comes with a 585hp, generated via a 4.0-liter V8 engine.
However, POSAIDON team has decided to take a closer look at the AMG version and make some changes here and there. The results are astonishing. Let's find out more!
Tuner's vison for a sporty G-Class includes a revised four-liter V8 unit that now generates 830hp and 1,100Nm of torque. This setting allows the 2.5-tonn machine to speed from 0 to 100km/h in mere 4.2 seconds and chase a top speed of 250km/h.
The transformation of the vehicle has undergone through numerous procedures and tweaks. Such include OEM turbocharges and forged high-performance pistons and high-pressure fuel pumps. On top, there are new exhaust manifolds and downpipes with sporty catalytic converters that altogether result on delivering this already mentioned massive power.
To conclude, POSAIDON has made some changes to the power display in the AMG menu of the on-board computer. Now drivers and passengers can see the exact power and torque values produced by the machine at any time, providing clear picture of G-POWER's true power and capabilities.
Neat!
Source: POSAIDON