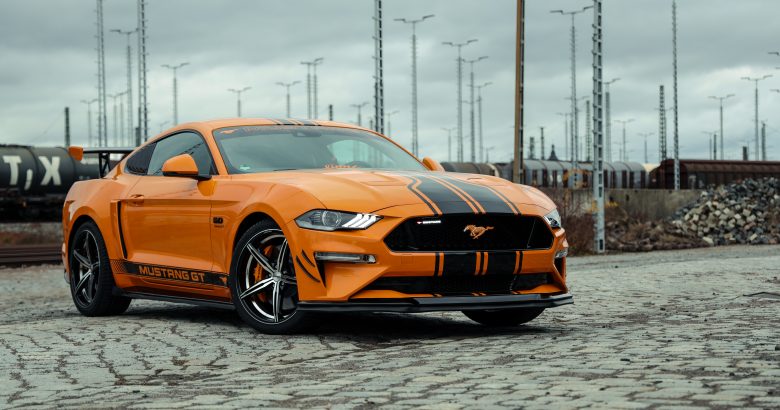 People are still obsessed with Mustang machines. We are pretty sure that this fact wouldn't change even after 200 years! And there's a fine reason for such love and recognition – since the 1960s, Ford has been doing just fine with the unveiling of new pony cars. One of the latest models in the lineup, the Mustang GT comes with the massive 450hp output via 5.0-liter V8 engine and OXIGIN team has decided to take a closer look at the interior and exterior. Here's the result!
First of all, the tuning studio has included a full black polish finish with shining black pearl paintwork and polished undercut that draws deep into the rim well. There are also exclusive OX 23 Diamond wheels, wrapped by 275/30R20 Hankook tires, new RTR diffuser insert, broadened front spoiler lip, fixed rear wing and several carbon-fiber components. What is special about all these features is that they are all exclusive and especially created for this particular project. For example, the OEM exhaust system has been further upgraded with Akrapovic tailpipes, while the Ford Performance strut brace have moved into the engine compartment.
However, let's get back to the wheels, shall we? The dimensions of the OXIGIN Diamond range from 8.5×19,9.5×19, 9.0×20 to 10.5×20-inches. As an alternative to the black finish, the exclusive OX 23 Diamond also comes in futuristic dark-reflecting black chrome polish and variety of color finishes.
Enjoy!