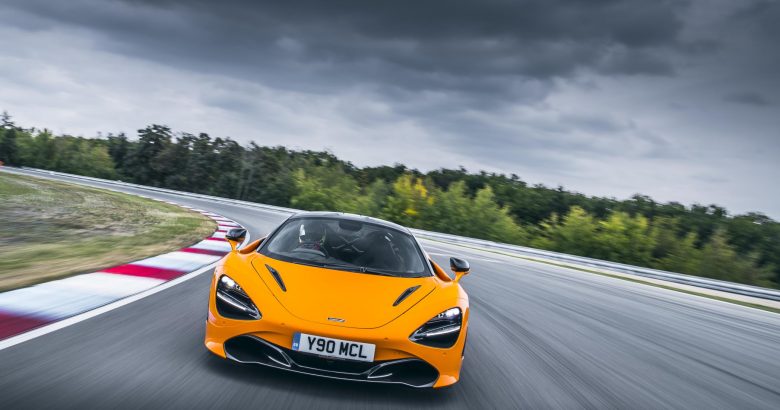 McLaren 720S takes home one more trophy, given by World Car Awards jurors. Being named World Performance Car for 2019, the advanced machine is extensively praised for its mix of extreme performance, crafted luxury and unique driving experience.
McLaren 720S debuted at the 2017 Geneva International Motor Show and offers the widest breadth of dynamic capability of any McLaren model. Geared with a 4.0-liter twin-turbo V8 that produces a total of 720hp and 770Nm of torque, the vehicle can sprint form 0 to 100km/h in mere 2.8 seconds and from 0 to 200km/h in 7.8 seconds. Sounds good, right? Additionally, the vehicle features new generation of active chassis system, Proactive Chassis Control II and further revised aerodynamics.
720S Spider is a convertible without compromise. The vehicle is as sexy as any other McLaren machine and features tons of advanced goodies. As you might know, McLaren is the team that heavily pushes the automobile technology forward – with hi-tech gadgets and engineering wonders, it is widely accepted that this is still one of the most advanced automobile manufacturers to date.
And with the unveiling of all these new advanced machines, it is apparent that McLaren will defend its leader positions and would even go further with unveiling new technologies and vehicles!
Stay tuned!
Source: McLaren