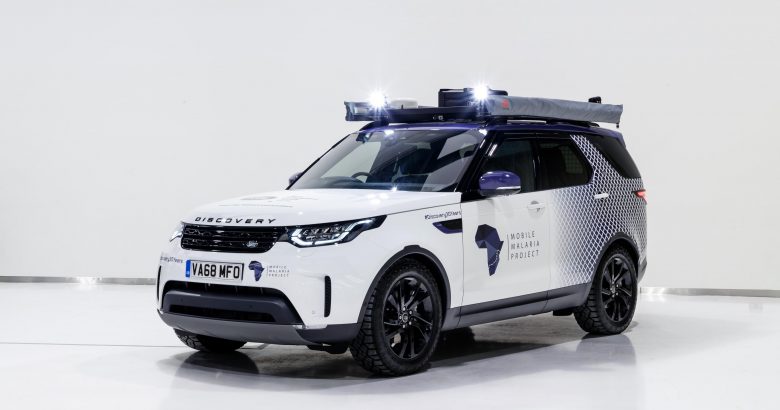 Land Rover team works on a pretty special project. It is called Mobile Malaria Project and it is headed to sub-Saharan Africa in order to tackle down an eight-week journey of a Discovery vehicle. Working in conjunction with the Royal Geographical Society, this project surely looks amazing and promising!
Made up of three Oxford University researches, personally led by Dr. George Busby, the Mobile Malaria Project will travel more than 6,300km across Nambia, Zambia, Tanzania and Kenya. The vehicle is an exclusively modified Land Rover Discovery and the idea is to investigate the challenges facing those on the front line on malaria control. As you might know, about 90 per cent of the mararia cases occur in these areas.
Designed and produced by Land Rover Special Vehicle Operations, the special Discovery vehicle is geared with a mobile genetic sequencing laboratory that makes full-use of machine' enormous load space. It features a fridge/freezer along with special storage system equipment and an on-board expedition battery.
In terms of visuals, Discovery includes a purpose-built dual sun awning, rescue equipment, a winch, sand tracks, expedition roof rack and LED night driving lamps.
Furthermore, Land Rover Discovery features a 30-year track record of tackling the most difficult terrains, reaching threatened and vulnerable people all across the world. Geared with the latest all-terrain capability technology, the machine allows teams to travel with confidence and comfort. No matter the conditions.
This expedition group also has teamed up with another Land Rover partner, what3words, which would plan their route, navigate on the ground and document their findings in real-time.
Source: Land Rover