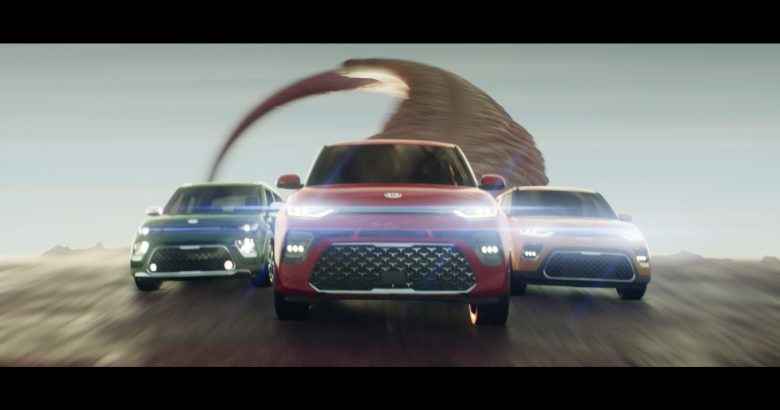 Being convinced that only the most adaptive survive, Kia team proudly presents new models with a dramatic new marketing campaign that build upon the "Give it Everything" slogan and heralds the arrival of brand's versatile Soul model. Let's check out more, shall we?
With an energetic custom soundtrack, the first spot, "The New Special of Soul" features three unique versions of the new Soul lineup. First, there's a turbocharged Inferno Red Soul GT-Line that speeds down a desolate landscape. Later we see an Undercover Green Soul X-Line that climbs dirt trails in a burnt-orange landscape, while the third vehicle is a Solar Yellow Soul EX Designer Collection Package that cruises through a maze of skyscrapers.
Since it was first unveiled back in 2009, Kia Soul lineup has stood the test of time and has proven worthy in the entire segment. In fact, the model became so popular that in March, 2018 the one-millionth unit found its new owner.
And for this latest generation, Kia team one more time makes numerous changes and improvements. There are new engineering solutions, engines, technology and utility features that are expected to make a difference on and off the road.
Stick with us for further information!
Source: Kia