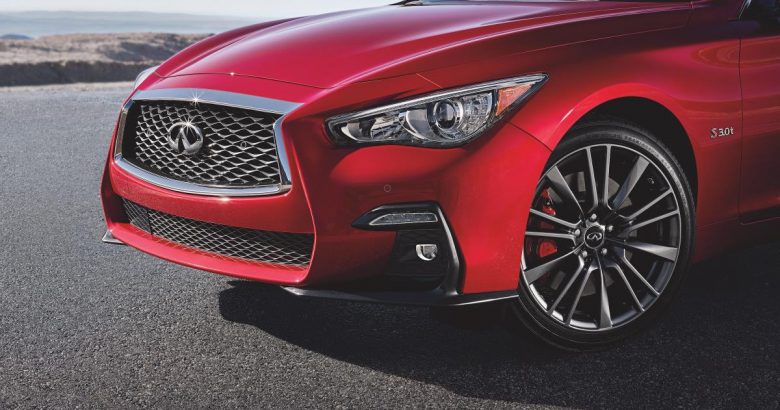 INFINITI Q50 sports sedan is the winner at 1019 Vincentric Best CPO Value in America. The team has managed to earn recognition, thanks to INFINITI's advanced drivetrain solutions, handy features and overall enhanced pleasure of driving. Also, unique for this particular event is the additional requirement of warranty and after-market maintenance capabilities.
In order to determine the winner at the event, Vincentric jury conducted a comprehensive analysis to reveal which machine deserves the first place – experts were looking for lower ownership costs, depreciation, fees and taxes, financing, fuel, insurance, maintenance and other. All costs were measured after incorporating specific CPO warranty that are offered by automobile manufacturers.
And as it comes to INFINITI, brand's Certified Pre-Owned program offers buyers with overall good quality second-hand machines that have already undergone comprehensive 167-point inspection and strict mileage control tests. Furthermore, INFINITI CPO ensures additional warranty mileage and services.
But let's get back to the vehicle, shall we? Q50 remains one of INFINITI's most popular models and delivers rewarding driving experience, refined drivetrain system, tons of utility features and overall enhanced pleasure of just being around such vehicle. Also named as one of Ward's 10 Best Engines, Q50's 3.0-lite V6 twin-turbo engine is here for all these who are brave enough to tame such a best!
Source: INFINITI