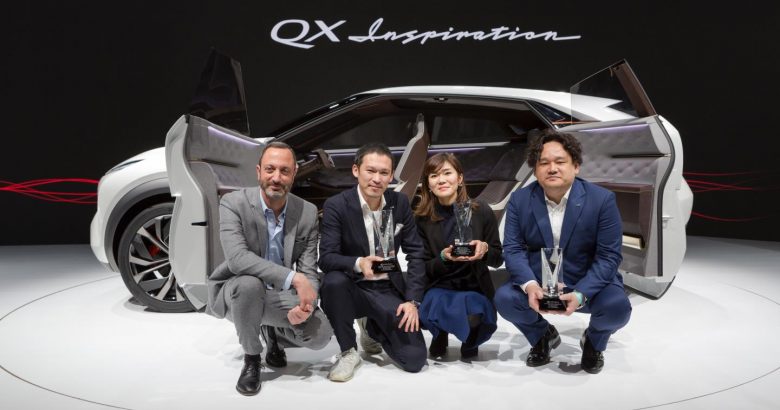 New INFINITI QX Inspiration Concept was awarded "Best Concept Vehicle" and "Best Interior" at the 2019 North American International Auto Show by the prominent team behind EyesOn Design. The vehicle has also received "Innovative Use of Color, Graphics or Materials" recognition. Combining electrified AWD system and SUV body construction, the new family member surely reveals brand's plans for the future.
As you might know, the annual EyesOn Design Awards are comprised of seven categories and a prestigious jury of 30 active and retired design leads of automotive manufacturers and design chars from top art schools evaluate numerous vehicles in order to find the most advanced and beautiful one.
The vehicle itself, the AWD QX Inspiration concept marks a new era for INFINITI design by incorporating technology, elegance and refinement. Setting new benchmark for both INFINITI and all manufacturers in the segment, the concept car illustrates how new architectures and technologies would change the face and spirit of all INFINITI machines from now on.
QX Inspiration Concept is based on the Japanese spatial concept of "Ma", which demonstrates how open spaces between lines create tension and build anticipation. This philosophy is also seen in the interior design – the cabin is hand-crafted by using traditional techniques and materials in order to achieve this subtle and stylish Japanese sensuality. The development process has been focused to achieve a lounge-like atmosphere with enhanced feel of luxury and comfort. By blending this traditional philosophy and contemporary technological ideas, the design team has managed to deliver us a welcoming environment with numerous user-friendly technologies and gadgets that altogether would ensure smooth drive and unprecedented pleasure of modern technologies.
Source: INFINITI