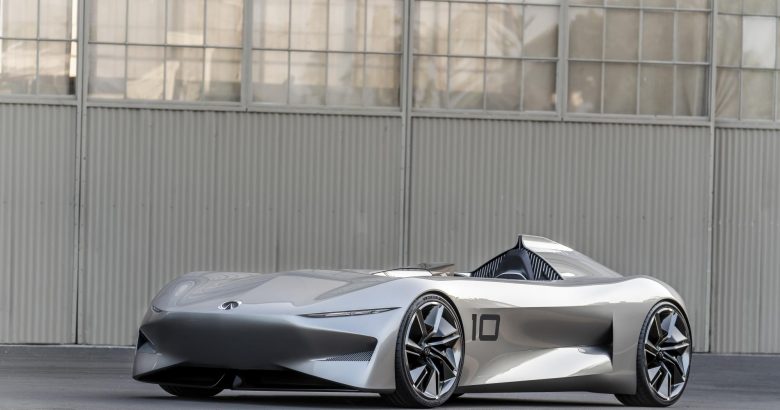 At 2018 Los Angeles Auto Show, INFINITI will showcase new design, premium interior and leading-class technologies. Also, the premium brand will reveal signature craft coffee and torched doughnuts. Sweet!
Let's start with the crucial stuff, shall we? INFINITI's highly anticipated Prototype 10 concept has already debuted earlier this year at the Pebble Beach Concours d'Elegance and will also take central stage at brand's 2018 LA Auto Show stand. As you might already know, this daring concept design features clean and straightforward sexy design, a sigle seat, and tons of engineering solutions that will mark new benchmark in the world of motorsport.
Furthermore, INFINITI will reveal 2019 QX50 – unveiled during last year's LA Auto Show, this will be the star of brand's current lineup at this year's event. This luxury mid-size crossover adopts world-first technologies, sexy design and award-winning interior design. Also, machine's VC-Turbo engine is the world's first production variable compression ratio engine that delivers both driving pleasure and efficiency. Of course, in equal measure.
And now let's get to the coffee, shall we? INFINITI team has decided to offer special gift to brand's enthusiasts via SYPCOFFEE and Gastro Garage – the Nashville-based SYPCOFFEE was founded by former longtime INFINITI executive Craig Margolius. What is special about his brand is that each drink on the menu is named after INFINITI vehicles (of course) and features unexpected flavors. His ability to mix different kinds of coffee beans into one exclusive cup of pleasure is the key component to the successful business venture. We are eager to try it out, how about you?
Source: INFINITI