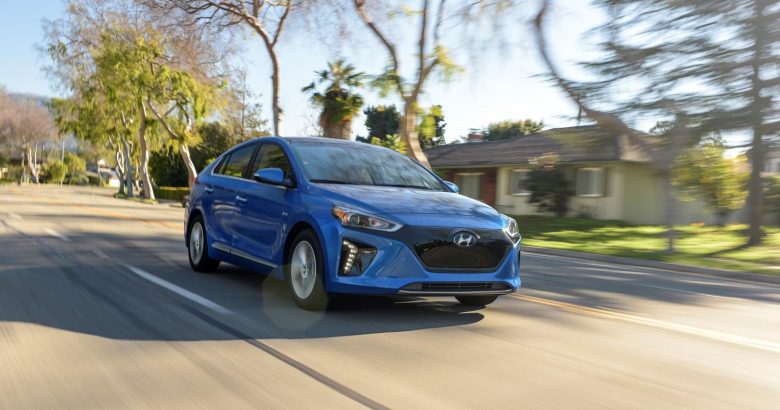 2019 Hyundai Ioniq Electric, Ioniq Hybrid Blue and Kona Electric are recognized as "Greenest Vehicles of 2019" by American Council for Energy-Efficient Economy. What the jury was searching for was a machine that would serve as a lifelong environmental impact and would contribute to a greener and cleaner future.
2019 Greenest Vehicles list specifies the 10 most advanced vehicles in terms of environmentally-friendly production and after-market service. In this evaluation, Ioniq Electric managed to earn a Green Score of 67, the highest in this year's ranking. On the other hand, Ioniq Hybrid Blue scored 65 points and Kona Electric got a total of 63. Scores are formed from a life-cycle analysis taking into account emissions from driving, manufacturing and recycling.
Furthermore, the whole Ioniq lineup focuses on delivering distinct drivetrain configuration on a single dedicated platform. Brand's approach for this particular model includes appealing exterior and interior design, mixed with enhanced driving experience and advanced safety and utility systems.
And as it comes to the Kona lineup, it was developed with the sole purpose to enhance driving dynamics and responsiveness for a variety of urban and multi-surface conditions. The electric models in the lineup feature an impressive 258 miles range and offer a fast-charging capability, making Kona Electric one of the few machines that include this technology as part of the standard equipment. Also, Kona Electric's platform has been developed to ensure CUV-like ground clearance and elevated command seating position for better visibility and comfort on the road. Sweet!Source:
Hyundai