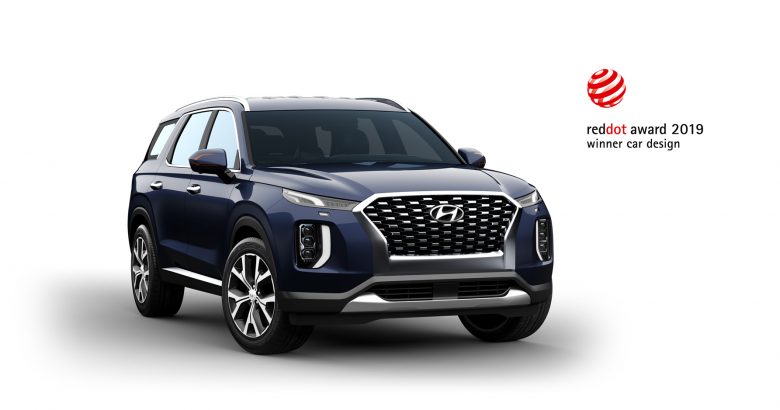 Hyundai Palisade eight-seater SUV has earned a prestigious prize at the Red Dot Award event.
The annual event honors excellence in product and communication design from all around the world and is bestowed by Design Zentrum Nordrhein Westfalen, a museum and communication center in Germany.
The vehicle itself, Palisade, is the latest premium SUV from Hyundai Motor team and has earned "Product Design – Cars and Motorcycles". There were recognitions for its refined visual design and state-of-the-art technology and advanced features.
This prestigious SUV embodies brand's design ambition for Sensuous Sportiness – the idea is that it harmonizes the fundamental design elements of proportion, architecture with technology, aesthetics and performance rates.
Palisade features Hyundai's largest SUV with a long wheelbase, large 18-inch wheels and super sexy exterior design. This includes powerful, ironclad look with muscular stance and elegant lines and curves. This concept is also moved into the cabin- the spacious interior creates a relaxed and comfortable ambience and neatly blends technological goodies with comfortable utilities.
In fact, this isn't Palisade's first award. The exceptional machine has also received awards from iF Design Awards event and numerous more throughout Europe and US. As we can see, Hyundai confidently builds a name for itself – one that screams new technologies, expressive design and tons of utility features. How cool is that!
Source: Hyundai