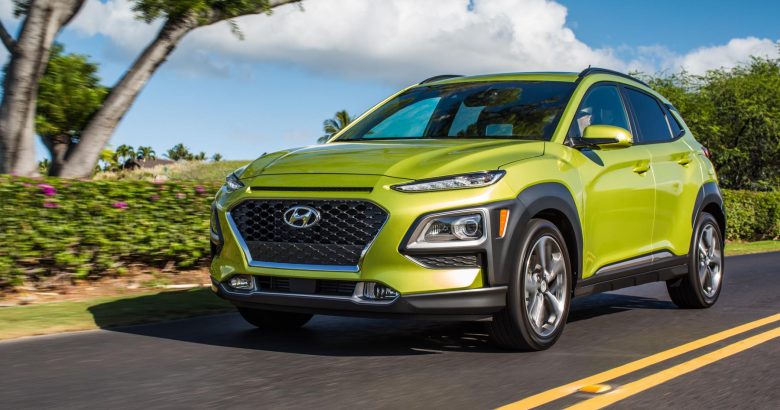 Hyundai's 2018 Kona, 2019 Santa Fe and le Fil Rouge Concept have earned 2018 GOOD DESIGN Awards from the Chicago Athenaeum: Museum of Architecture and Design and the European Centre for Architecture Art Design and Urban Studies. The prestigious award honors design and overall aesthetics and Hyundai vehicles have managed to receive such recognition for the eighth consecutive year.
2018 Kona
Kona lineup has managed to remain appealing to customers and for 2018 season year the design team has brought us neat aesthetics with sculpted body forms and sporty contours for this sexy athletic and sporty stance. Distinctive in design, 2018 Kona features well-proportioned silhouette with low and wide stance, longer wheelbase, short overhangs and overall driving stability.
2019 Santa Fe
New Santa Fe comes with this bold looks, elegant lines and overall beautiful and pronounced SUV expression. The front-end is highlighted by brand's signature Cascading Grille and a Composite Light design comprises these sexy LED Daytime Running Lights, positioned on top of the LED headlights. The whole exterior design is characterized by a powerful wide stance and athletic body that makes a bold statement from a 100 feet away. On the other hand, for the interior, designing team has included premium quality with spacious layout with strong horizontal lines and premium components. Definitely a comfortable and functional cabin.
Le Fill Rogue Concept
This one pays homage to Hyundai's classic 1974 Coupe Concept and marks the beginning of the Sensuous Sportness era for the brand. Vehicle's design language completely resembles this philosophy and brings beauty, emotional value and desire. The machine is defined by harmony between four fundamental elements: proportion, architecture, styling and technology.
Source: Hyundai