The Honda Micro Commuter, released in November 2012 is set to challenge the only other 100% electric urban compact two-seater, the Twizy by rival car manufacturer Renault.  Its official title is 'micro size, short distance, EV commuter'.
The car is lightweight, sleek and state of the art. It measures at just 2.5m long, 1.25m wide and 1.45m high. It runs on a rear-mounted electric motor with a 15kW lithium-ion battery. The Micro Commuter has an approximate range of 37 miles and maximum speed of 50mph.
The new car is a savvy spender's dream as there are loads of money saving aspects to a car like this. First of all its design means it falls into the European L7 motorcycle category much like competitor the Twizy. This means they are classed as 'quadricycles' which are defined by the rules as four-wheel vehicles and have limited performance and mass. They are included in the Directive 2002/24/EC because they could be described more akin to a moped in bodywork and weight than a car.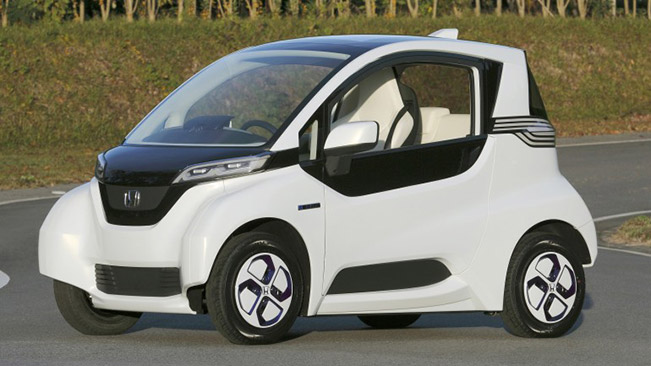 This means they come under the quadricycles insurance bracket which is much less than that of any other four wheeled cars. If you are looking to cut down on your insurance, there are many ways to save, shopping around and getting your car insurance from 123.ie, is certainly one and going for a higher excess is another but if you feel you are still stretching your car insurance budget, the new Honda Micro Commuter could the way forward.
You are also saving a lot of money on your road tax too, especially if you live in the UK if you own an electric car. Not only is your road tax completely free, you are exempt from the congestion charges currently in place in London.