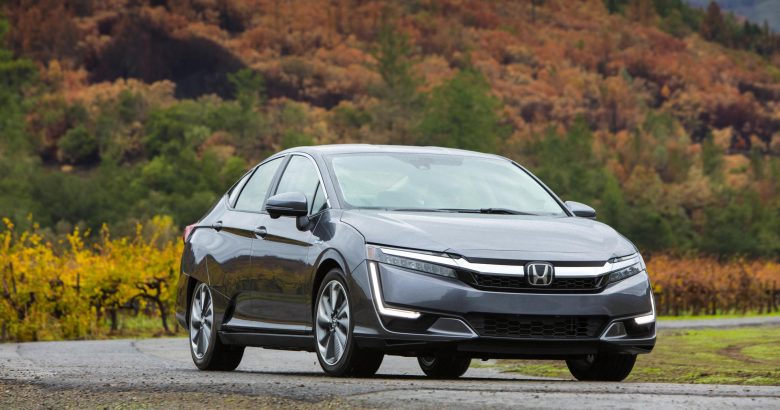 Cars.com has recognized Honda's environmentally-friendly 2019 Honda Clarity Plug-In Hybrid as the winner at the 2019 Eco-Friendly Awards. The vehicle with EPA-estimated electric-only range of 47 and a total driving range of 340 miles.
Also, 2019 Civic EX has earned runner-up status, thanks to its 1.5-liter turbocharged 4-cylinder power unit. But let's get back to the Clarity model, shall we? It has managed to beat Toyota RAV4 Hybrid and 2019 Chevy Bolt EV in earning top environmental status. For this particular award, Cars.com team has considered all vehicles that reduce consumption and/or minimize the release of carbon anд pollutants, regarding of segment and fuel type.
As you might well know, Honda Clarity Plug-In Hybrid is part of a larger family electrified midsize five-passenger vehicles that include battery-electric and hydrogen fuel cell, all on a contemporary platform, offering drivers a wide range of model choices and personalization options.
In fact, Honda team continues to expand the electric range of its models and impresses everyone with its contemporary and highly adequate solutions and technological ideas. Remaining one of the most reliable brands in the mass-production market, Honda continues its quest of delivering us even better and more advanced systems and features.