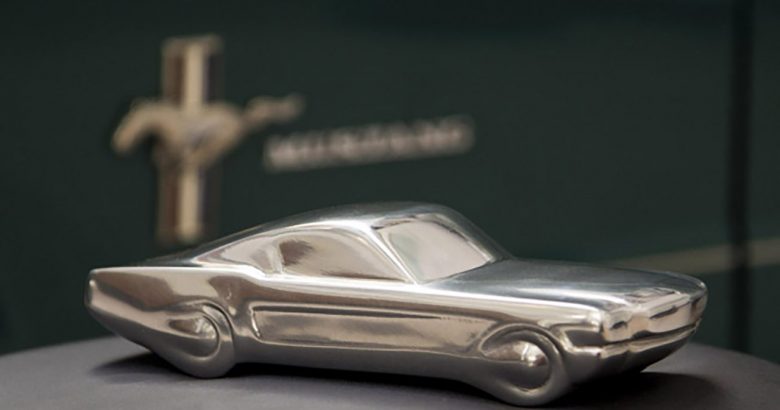 Ford Mustang is celebrating 50 years since it was introduced. To commemorate this special anniversary the artist Robin Bark has created a limited-edition 1965 Ford Mustang fastback sculpture. He has captured the essence of the original Mustang in a handcrafted piece that evokes power and motion. Only 500 individual works will be produced.
Each of them is made of solid aluminum cast, then polished, numbered and of course – signed by the artist. Robin Bark is experienced in industrial design, graphic design ceramics and metalwork. But his love of muscle vehicles is what created this beautiful sculpture. As a matter of fact, by far he has developed a series of cast-aluminum sculptures of classic motorbikes and sports cars.
At start, Bark used extensive series of photos of the car, which he has translated into rough engineering drawings. This is his first American car sculpture, and the artist admits that the Mustang came as a unique challenge. Then he continued with making a first example from clay.
The fundamental shape is then transferred into a resin version, which polishes to work out how the light reflects off the contours. Next – the resin model then becomes the pattern to cast an aluminum prototype. Although Bark has used as little details as possible, it is visible that he kept the Mustang's iconic design.
At last, shaped to the sculptor's satisfaction, the resin model is sent to a specialist casting pattern maker. Each casting is polished to a finished piece, which eventually is signed and numbered by the artist and placed in a commemorative wood box.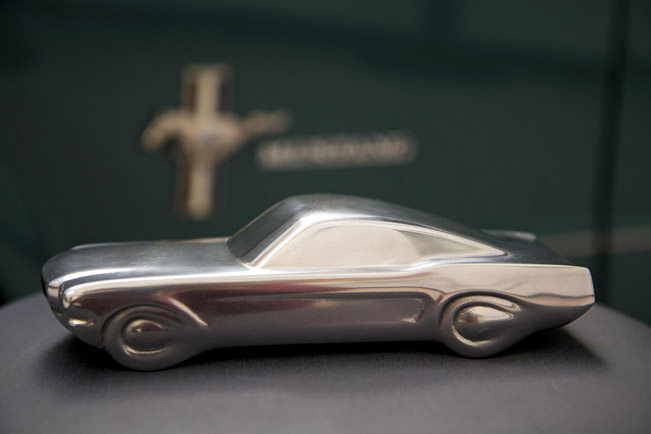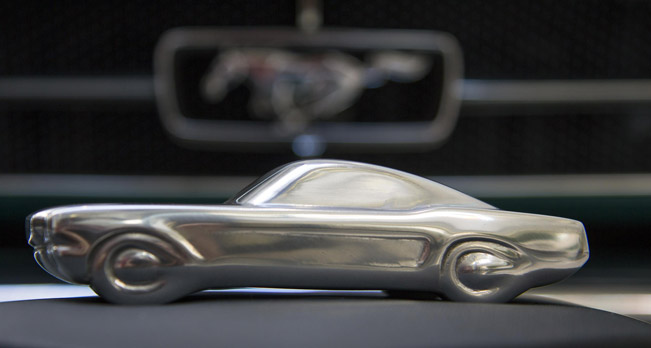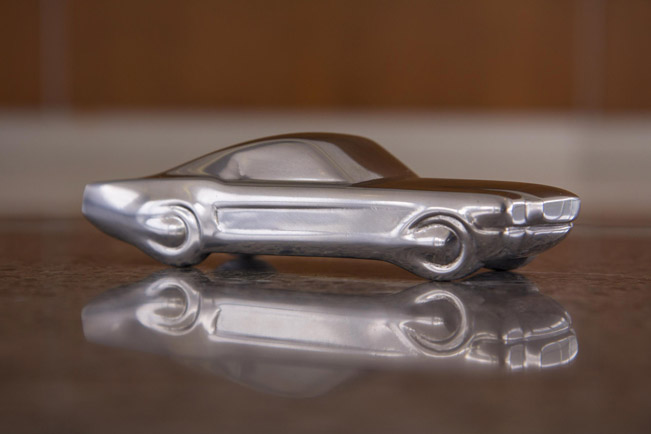 Source: Ford