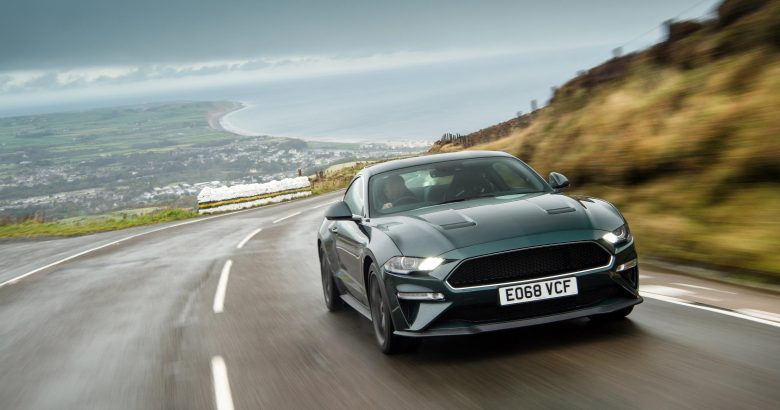 The Isle of Man TT Festival remains one of the most prominent and popular in the world of motorsport. Every year, over two weeks, 30 million fans witness top motorcyclists test their talent and new technology on the notorious "Mountain Course". However, this year's event is a rather special one, due to the fact that the race track will be tackled down by a vehicle, not a motor.
And not just any vehicle, but Ford's latest and greatest Mustang Bullitt. For this experiment journalist Steve Sutchliffe got behind the wheel and took a run at the island, where, as you might know, aren't many speed limit restrictions. The mountain itself is unique one, because one can see all four countries that make up the United Kingdom: England, Scotland, Wales and Northern Ireland. And of course, it offers some neat passages that have appeared appealing to all adrenaline junkies out there.
In fact, this event is special for one more occasion: it is a celebration for Warner Bros.' 50th anniversary. Therefore, the Bullitt machine is an exclusive one and comes with Ford's massive 5.0-lier V8 that delivers a total of 460hp and 529Nm of torque.
Stick with us for more details!