Just in time for the cold winter time filled with snow adventures, Ford has introduced a new tool in its arsenal against Mother Nature. Brand's new snow plow prep option will be an available option on the exclusive 2015 F-150.
In fact, the US automaker is the only one to offer a light-duty snow plow prep option across all cab configurations. This includes Regular, SuperCab and SuperCrew. The snow plow mode is activated via the push of a button. As a consequence, the vehicle temporarily turns off nonessential features to provide dedicated power for the plow.
Nevertheless, the option is not available for each truck, but it has to be equipped with a 5.0-liter V8 engine and four-wheel drive. In fact, the package will be offered across XL, XLT and Lariat trim levels.
2015 Ford F-150 is the toughest F-150 ever built because the extensive utilization of high-strength steel in its frame and advanced materials in the body. This also saved around 700 pounds from the weight of the vehicle.
Of course, this contributes towards more capability and better handling, which is exactly what one needs for plowing. The addition of a snow plow prep kit requires from the owners to take their truck to a Ford Qualified Vehicle Modifier to install the plow hardware. The maximum light-duty plow weight will be over 450 pounds.
2015 Ford F-150 will arrive in dealerships at the end of 2014.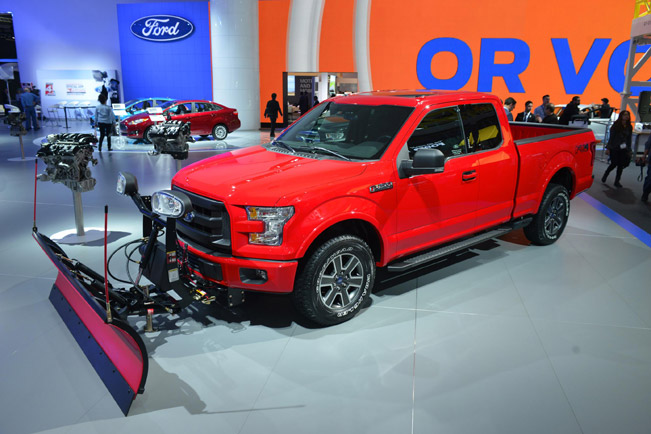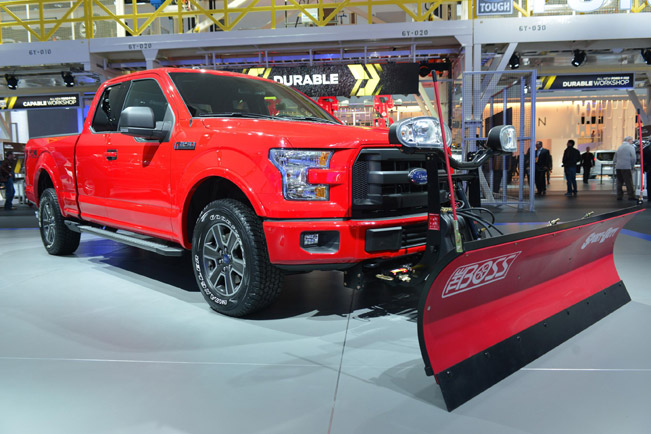 Source: Ford