At the famous Scottsdale, Arizona  Barret-Jackson auction last week, a Ford Mustang GT went under the hammer. Not just any old pony, though, but the very first retail production 2015 Mustang GT. Car collector and North Texas Ford dealer, Sam Pack signed a $300,000 check after placing the winning bid.
Of course, it's not all decadency. This colossal
sum money will benefit the JDRF, a leading diabetes research organisation that has been working in partnership with Ford since 1983. Mr. Pack will also relish in the fact that his number one Mustang will bare the signature of the very
team that designed it. Also, he can choose any colour scheme he fancies for the inside and outside, and he can go for either a manual or an automatic transmission.
The 2015 Ford Mustang carries a throaty V8 that turns out 420+ hp and 390 lb-ft of torque. The latter shouldn't be hard to handle off the line because of the standard launch control system. In fact, the whole car has a sophisticated chassis, thus doing away the long-outdated stereotype of corner-hating muscle cars.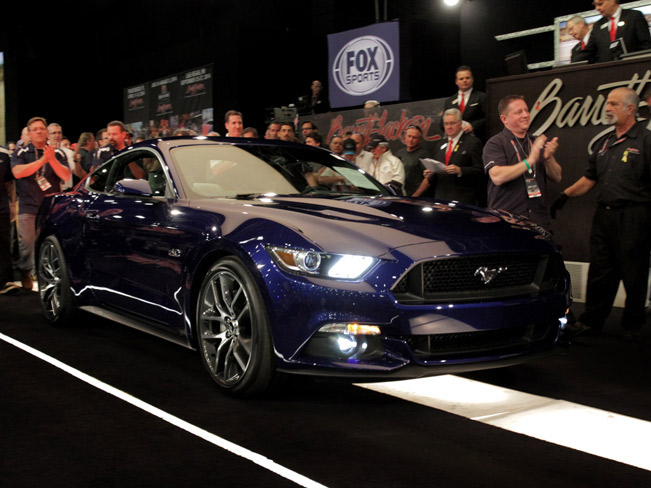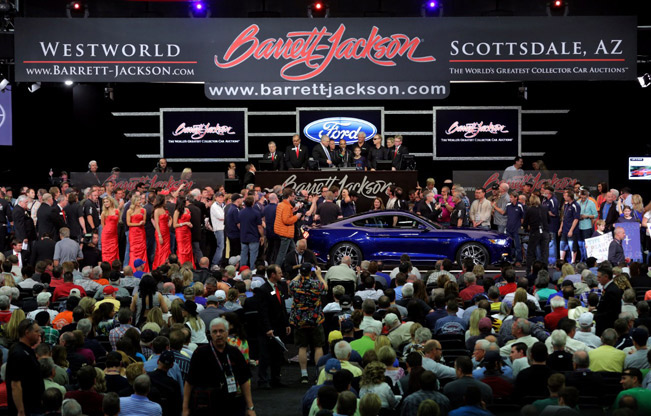 Source: Ford