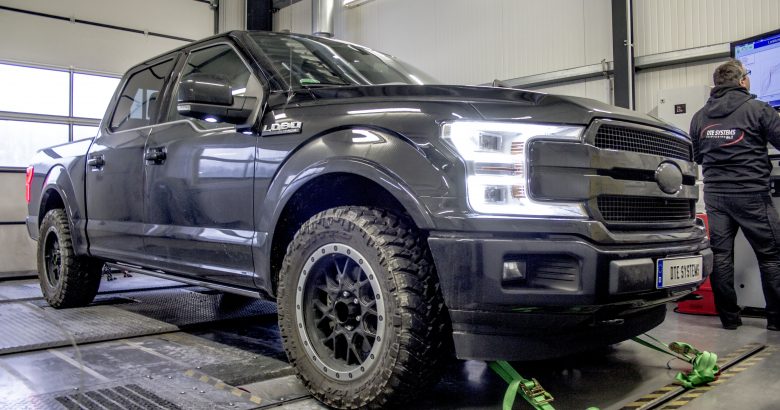 Just as in US, Europe also has a committed fan base of truck lovers. And now we will tell you about DTE team of engineers that has taken a closer look at a certain Ford F-150. This is a 13th generation and features a 3.5-liter V6 engine with a total of 381hp and 472lb-ft of torque.
What the notorious professionals have done is to install a PowerControl X performance box and PedalBox+ accelerator tuning. By doing so, DTE has managed to optimize both horsepower and throttle response.
PedalBox is directly connected to the accelerator electronics and aids for fine-tuning the throttle response. Driver can choose between four pre-set driving regimes: City, Sport, Sport Plus and Stock Mode. With a single push of a button, Ford F-150 can turn from a heavy duty machine to an adrenaline-seeking speedy truck.
The chiptuning box PowerControl X and the accelerator pedal tuning PedalBox+ are supplied by DTE Systems as a complete set with suitable OEM connectors, fixing materials and installation manuals. What is cool about these gadgets is that the installation can be done quickly and easily. It is also as simple and fast to remove the systems without any trace.
Enjoy!