2014 Dodge Ram 1500 EcoDiesel has recorded a 28-mpg rating from the EPA, which makes it the best highway-cycle test result ever achieved by a full-size half-ton pickup. What is more, this rating also exceeds the EPA highway rating for the top-ranked small pickup.
Last year, the truck scored 25 mpg highway, equipped with a 3.6-liter Pentastar V-6 gasoline engine. EcoDiesel is the first and only advanced-technology turbo-diesel offering in the half-ton pickup segment. Next to its superior fuel economy, it also delivers peak torque of 420 lb.-ft. (569 Nm).
Engine's block and bedplate are made from lightweight Compacted Graphite Iron (CGI), while its performance is improved by the innovative MultiJet 2 common-rail fuel-injection system. The latter is responsible for the noise reduction and improvement of low-speed throttle response, as well as the reduction of fuel consumption and emissions.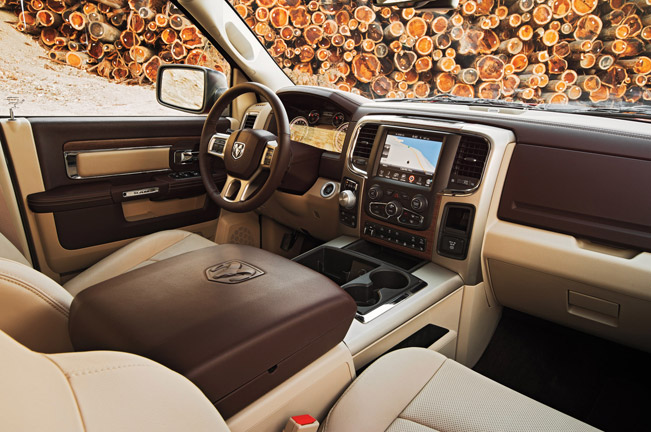 The successful Ram is equipped with 3.0-liter EcoDiesel V-6 unit which features state-of-the-art Selective Catalytic Reduction (SCR), high-pressure cooled Exhaust Gas Recirculation (EGR), variable swirl intake ports and a variable-geometry turbocharger.
The unit is matched to a TorqueFlite 8-speed automatic transmission that additionally enhances the fuel efficiency. The gearbox benefits from a thermal-management system that quickly warms transmission oil to reduce pumping losses associated with cold, low-viscosity fluid.
In addition, the efficiency results are also possible thanks to the active grille shutters that optimize air flow for improved aerodynamics; the Electric Power Steering (EPS), which relieves the engine from constantly turning a hydraulic pump; the lightweight aluminum used for components.
The starting price of 2014 Dodge Ram 1500 EcoDiesel begins at $24,200 USD.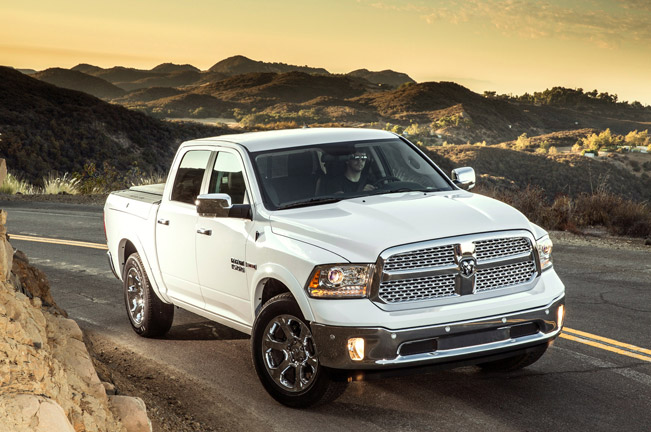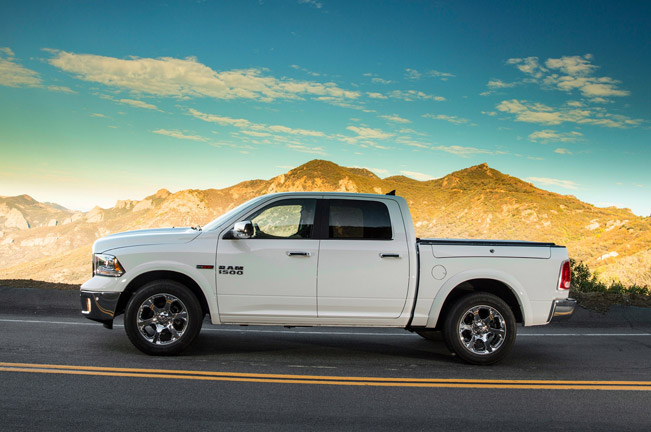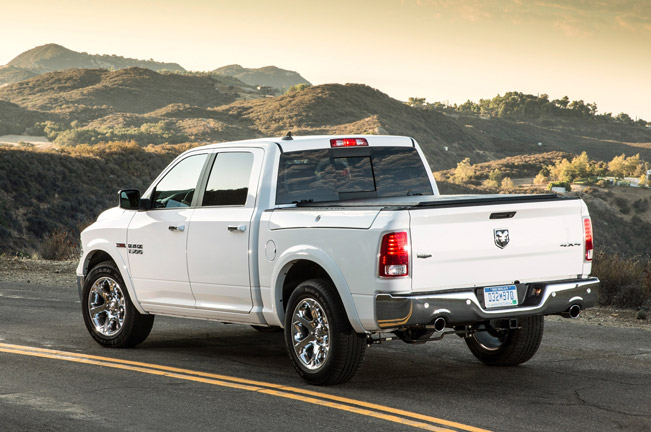 Source: Dodge