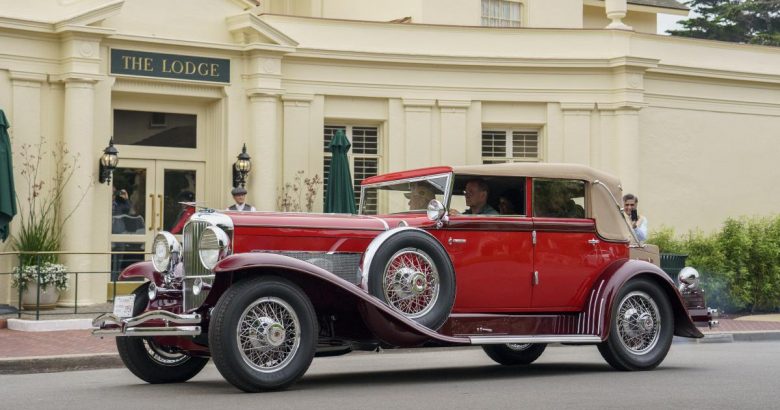 A mind blowing 1931 Duesenberg Model J has earned the Award of Excellence: Grand Boulevard Walk History award at the third annual Classic Auto Show, held at the OC Fair & Event Center. Rivalling with more than 1,500 rare vintage beauties, the Model J managed to stand out from the crowd with its impeccable condition and performance features.
The two-day festival kicked off with special appearance by Grand Marshal Adam Corolla, who hand-picked two cars from his own collection to display: the Paul Newman's Championship Triumph TR6 and the Datsun 510 "Different Drummer" Trans AM. The audience at the show has also witnessed interviews with automobile celebrities Dave Kindig, Wayne Carini, Mark Worman, Mike Finnegan, Bogi Lateiner, and Lyn St. James.
Revealing classic machines from the pre- and post-war eras, automobile enthusiasts witnessed the unveiling of vintage hot rods, muscle cars, lowriders and Japanese imports that personify Southern California's iconic car culture. The two-day festival also featured an all-new "40 Shades of Green" collection to commemorate St. Patrick's Day on Sunday.
The show-goes also had the chance to see 30 significant machines including the 1931 Model J Duesenberg, 1962 Fiat Jolly, 1973 Ferrari 365 GTB/4 Daytona Spider, a 1941 Tatra T87, 1915 Pierce Arrow Model 48 Seven Passenger Suburban, 1976 Bricklin SV1 – the Canadian version of a DeLorean, and a 1956 Cadillac Limousine 7533 used under the dictatorship of Generalismo Francisco Franco, and more.
Furthermore, a dedicated marketplace offered a first-hand look at the latest aftermarket products and services.
Source: Classic Auto Show