Chevrolet Performance is back at the Woodward Dream Cruise this weekend at Memorial Park in Royal Oak, where it will display a collection of performance vehicles – including the all-new 2014 Chevrolet Corvette Stingray – parts and accessories, and host autograph sessions with automotive personalities Linda Vaughn, Courtney Hansen and Izod IndyCar driver Will Power.
Located at the northeast corner of Woodward Avenue and 13 Mile Road, the Chevrolet Performance display is open Thursday, Aug. 16, and Friday, Aug. 17, from 10 a.m. to 9 p.m. On Saturday, Aug. 18 – the day of the Woodward Dream Cruise – it is open 8 a.m. to 9 p.m.
Linda Vaughn is the first lady of motorsports, rising to fame in the 1960s as Miss Hurst Golden Shifter, and Courtney Hansen is the host of Spike TV's weekend "Powerblock" shows. Each will be signing autographs on Friday and Saturday, at 11 a.m. and 2:30 p.m. on both days.
Will Power, who pilots the No. 12 Chevrolet-powered IndyCar for Penske Racing, will sign autographs on Saturday, from 12:30 to 1:30 p.m.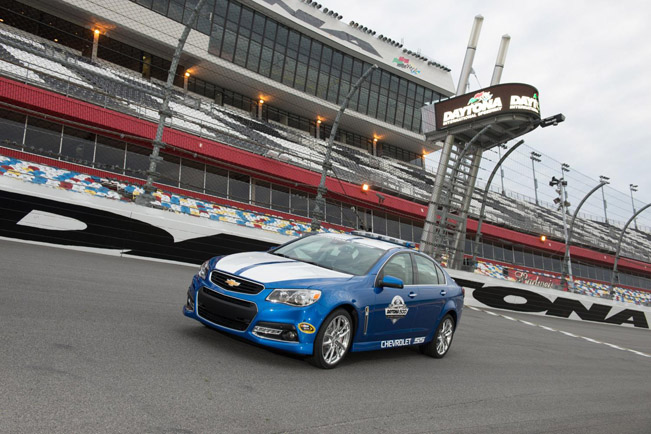 In addition to the 2014 Corvette Stingray, Chevrolet Performance's showcase of shimmering sheet metal will include:
2014 Camaro Z/28
2014 Silverado LTZ crew cab
2014 Impala LTZ
2014 SS pace car
1967 Camaro Hot Wheels concept
Camaro ZL1 "Smoke" concept
Chevrolet Performance V-6 and V-8 Camaro concepts featuring a new portfolio of Gen 5 Camaro performance parts and accessories
Chevrolet Performance Hot Rod Power Tour "Trip Captain" Suburban concept
NASCAR driver Jimmie Johnson's 1967 Camaro with LS9 crate engine
1953 Suburban with a custom LSX engine
Helio Castroneves's IndyCar show car
Also on display is the latest in high-performance crate engines, engine parts, vehicle accessories and more from Chevrolet Performance, including:
LSX454R crate engine
Big-block 572/720R racing crate engine
Small-block ZZ383 crate engine
LSA/4L85E Connect & Cruise crate powertrain system
Camaro ZL1 brake upgrade kit
Camaro 1LE Track Pack suspension kit
Representatives from the Chevrolet Performance team will be available to demonstrate products and answer questions about components including engine controllers, the Connect and Cruise crate powertrain systems and more.
Car enthusiasts can find more about Chevrolet Performance and the activities surrounding the Woodward Dream Cruise at theblock.com – the online automotive community powered by Chevrolet Performance.
More than 1 million car enthusiasts are expected to pack the famous avenue for the world's largest one-day automotive event.