2015 Chevrolet Corvette Z06
has been rated at 650 horsepower, which means that it is the most powerful production car that General Motors have ever produced. It is powered by the Supercharged LT4 V-8 engine that has been SAE-certified at 650 horsepower (485 kW) at 6,400 rpm and 650 lb-ft of torque (881 Nm) at 3,600 rpm. In fact, the new Z06 engine delivers 40 percent more peak torque (180 lb-ft / 244 Nm) than the previous-generation's 7.0L LS7; as well as 7.5 percent more than the supercharged 2013 Corvette ZR1's 604 lb-ft (819 Nm). At 3,200 rpm, the new LT4 surpasses the LS7 by 208 lb-ft of torque (252 Nm). On the horsepower side of the graph, the LT4's 650-hp rating is 29 percent greater than the LS7's 505 horsepower (376 kW), and 12 horses more than the ZR1's LS9 engine. LT4 engine is based on Corvette Stingray's LT1 6.2L naturally aspirated engine. However, it incorporates several unique features such as:
Rotocast A356T6 aluminum cylinder heads that are stronger and handle heat better than conventional aluminum heads
Lightweight titanium intake valves
Machined, forged powder metal steel connecting rods for reduced reciprocating mass
High 10.0:1 compression ratio – for a forced-induction engine – enhances performance and efficiency and is enabled by direct injection
Forged aluminum pistons with unique, stronger structure to ensure strength under high cylinder pressures
Stainless steel exhaust manifolds and an aluminum balancer that are lighter than their LT1 counterparts
Standard dry-sump oiling system with a dual-pressure-control oil pump.
The LT4 is matched with a standard seven-speed manual transmission or a new, paddle-shift eight-speed automatic transmission. 2015 Chevrolet Corvette Z06 is expected to go on sale in early 2015.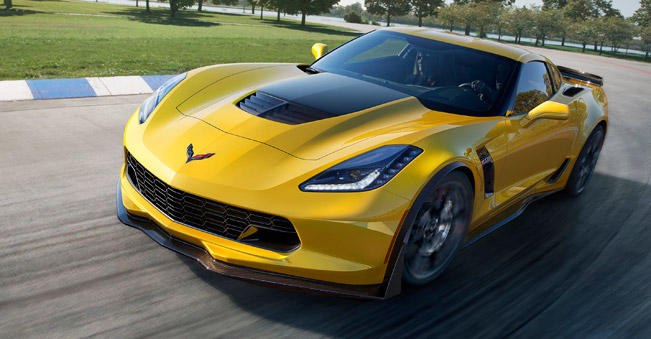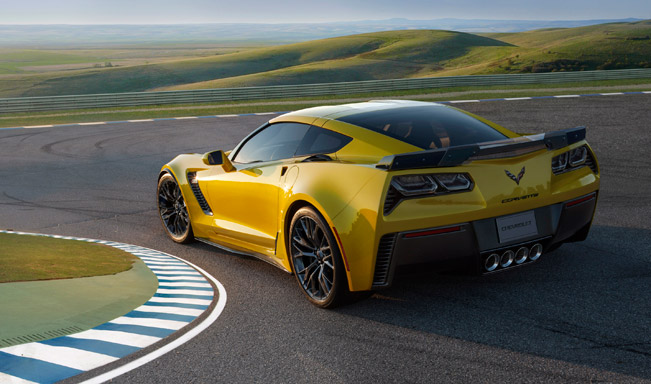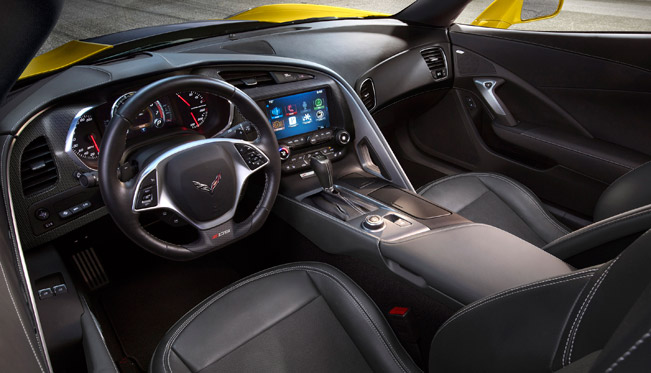 Source: Chevrolet