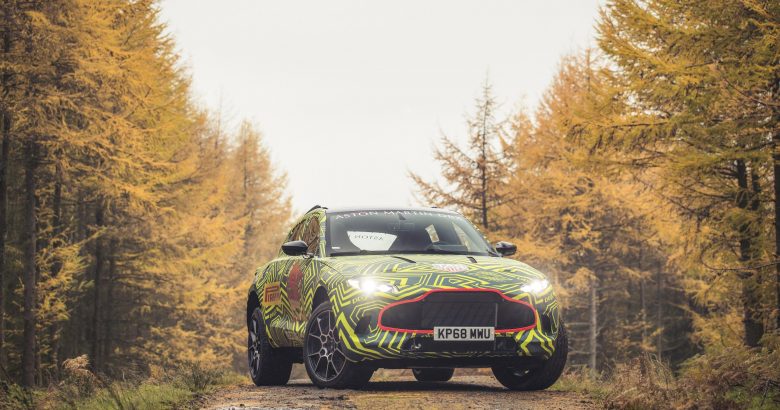 Aston Martin has already announced details about its first SUV – officially confirming that the vehicle will bear the name DBX and will be put on the test in the demanding Welsh Rally stage in the hands of brand's Chief Engineer, Matt Becker.
Through simulation and extensive testings, DBX's early development stage will include punishing regime that aids to test the SUV in real-world situations in which the SUV will be subjected to tackle down some harsh road- and off-road challenges as frozen roads and low temperatures, scorching desert and high Alpine passes.
What Aston Martin team aims with the manufacturing of a signature SUV is to deliver a vehicle with all-purpose role. The idea is to blend advanced Aston Martin mechanics and engineering solutions, along with some new-gen ideas and ventures that altogether will add diversity and excitement for both manufacturer and brand enthusiasts.
DBX is scheduled to be officially unveiled in the last quarter of 2019 and will be built at Aston Martin Lagonda's St. Athan facility. As you might know, this is a state-of-the-art luxury manufacturing plant that is expected to become "Home of Electrification" where Aston Martin's future models will be produced.
Source: Aston Martin