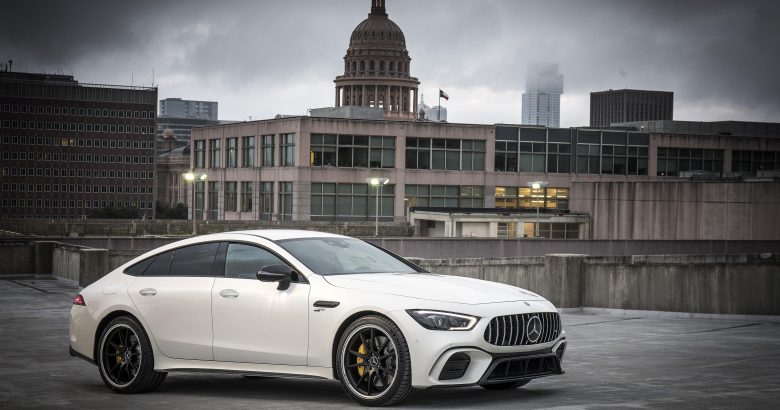 GT 53 4-Door Coupe expands the AMG GT lineup and offers neat combination of performance and versatility. Let's check it out, shall we?
For starters, new AMG GT 4-Door Coupe is powered by an agile 3.0-liter inline-6 Turbo Engine with EQ Boost and Electric Auxiliary Compressor that generates 429hp and 384lb-ft peak torque. There's an EQ Boost function that utilizes stored electric power from the 48V battery via an integrated-Starter-Generator, a powerful electric motor that blends the functions of a starter and an alternator.
Furthermore, this EQ Boost assists the internal combustion engine with up to an additional 21hp and 184lb-ft of torque at low engine speeds. Of course, the team has included the Electric Auxiliary Compressor, exclusive to the AMG models. This gadget assists in spooling the engine's exhaust-gas-driven turbocharger quickly at low-to-mid RPMs and generates speeds of up to 70,000RPMs in less than a third of a second.
Also, the drivetrain system includes the AMG SPEEDSPIFT TCT 9-Speed gearbox, AMG Performance 4MATIC PLUS fully variable AWD, AMG DYNAMIC SELEC driving modes, AMG Ride Control Sport Suspension, silver painted 6-piston front brake calipers, Burmester surround audio system, Command Navigation, AMG Track Pace COMMAND Application and electronically-deployable rear spoiler.
Greatly benefitting from the legendary SLS AMG and AMG GT machines, new Mercedes-AMG GT 4-Door Coupe is the third machine created independently by AMG and the first to feature four-door sports configuration. It offers ample space for four passengers and this well-known Mercedes-AMG performance capabilities.
Sweet!
Source: Mercedes-AMG