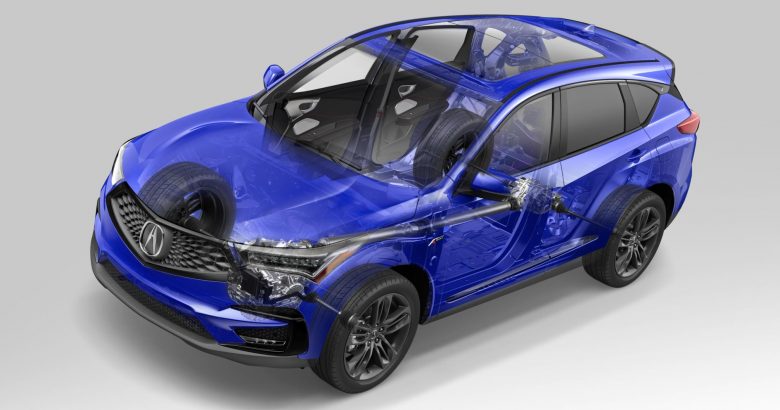 Acura team celebrates the 15th anniversary of the Super Handling All-Wheel Drive (SH-AWD) technology with a special video that illustrates the system in action. The whole project remains a game-changer in the field of automobile technology due to the fact that it enhances torque efficiency and overall performance and power output rates.
Back in 2004, the first generation of Acura SH-AWD debuted on the 2005 RL sedan and became the world's first torque-vectoring all-wheel drive system. The technology, which dynamically distributes torque for enhanced handling and cornering performance, has progressively advanced through generations of development and has since been crucial part of very Acura high-end model.
SH-AWD was also expanded into the electrified real with the unveiling of Sport Hybrid SH-AWD with 2014 RLX Sport Hybrid. This ambitious technological breakthrough was followed by a second-gen NSX, which is the only electrified supercar on sale to this date. Furthermore, the Sport Hybrid SH-AWD utilizes instantly available electric motor to elevate dynamic performance and efficiency.
In fact, Acura MDX and RLX apply a rear-mounted Twin Motor Unit and front-mounted gas-electric hybrid engines, while Acura NSX comes with an unique mid-engine sports car configuration with a front-mounted TMU. And despite all these technological and configuration differences, all three Sport Hybrid models feature the same technology and utilize many of the came components across many Acura models.
Here's the video itself!