The 2013 Ford Shelby GT500 has made a big splash at Ford Canada dealerships. It is also one of the hottest selling muscle cars throughout North America. A big reason for that is power. Car lovers can't get enough of it, and Ford has really delivered by upping the performance output of the 2013 model to an intoxicating 662 horsepower. Shelby fans were already quite satisfied with last year's 550-hp engine.

The 2013 Ford Shelby GT500 Excites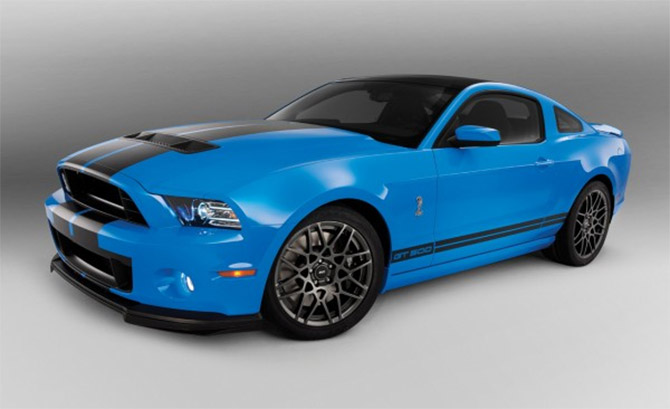 Due to its 5.8L V8 engine, the relatively exclusive GT500 cruises along at top speeds greater than 200 mph. The engine also has a pitch-perfect note, so it sounds great doing it. In addition, Ford has refined the design, and the style for 2013 is much more aggressive. That makes the Shelby GT500 a muscle car that actually looks and sounds as well as it performs, which hasn't always been the case of late.
Power is nothing without the control to master it, so Ford has provided it with new and upgraded equipment. The all-new front splitter ensures that the tires stick to the road at high speeds, which gives the GT500 much greater stability. Ford has also added launch control, a carbon driveshaft and quad exhaust pipes. It also has "Track Apps," which monitors g-force performance, acceleration and braking.
GT500 Body Styles and Trims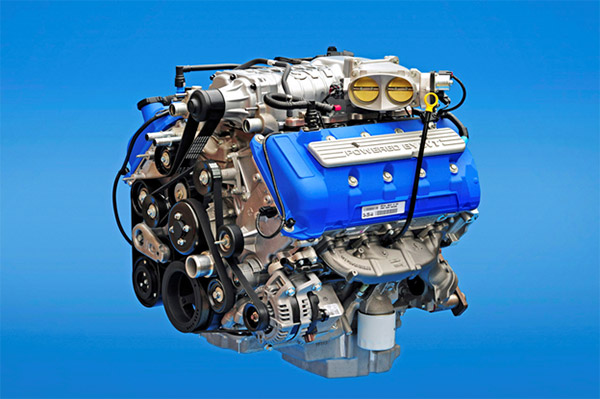 The Mustang-based 2013 Shelby GT500 is available as a four-seat coupe or four-seat convertible. The standard package for both bodies includes 19/20-inch front/rear alloy wheels, high-performance tires, a rear spoiler, and Brembo brakes. It also has cruise control, air-conditioning, and a sophisticated 8-speaker sound system. One notable con is that the leather-wrapped steering wheel is not telescoping.
Available options include leather Recaro front seats and heated seating, but heating isn't available on the Recaros. The sound system upgrade includes a ninth speaker and a number of other features. The electronic package includes HD radio and a HDD-based navigation system. The SVT Performance upgrade includes a unique shift knob, upgraded wheels, Bilstein dampers, and upgraded rear springs.
A True Muscle Car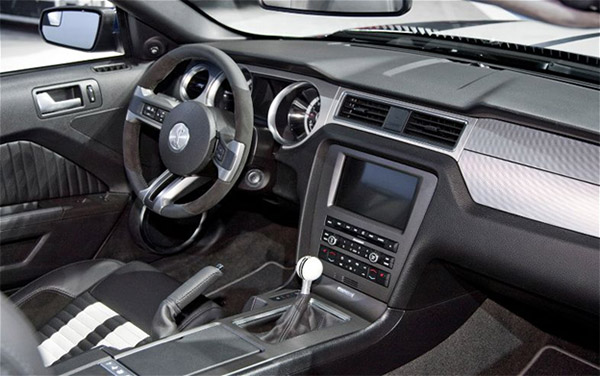 The 2013 Shelby GT500 is all about the muscle, and it really impresses in that regard. More importantly, the GT500 performs. It's that rare modern muscle car that you want to look at and drive. The GT500 isn't perfect: At this price level, it's a shame that the interior is essentially the same as a well-equipped Mustang GT. Nevertheless, if you're in the market for true American muscle, you can't do much better.