In 1964 Shelby introduced the FIA version of the small block Cobra. The latter competed in the same year in the 1964 World Manufacturers Championship series against vehicles such as Aston Martin, Jaguar and Corvette. This year marks the 50th anniversary since the birth of the model.
For this reason, in order to celebrate the 289 Ford powered roadsters, Shelby will offer 50 limited editions (CSX7000) Shelby 289 FIA Cobras. Each one of them will be painted in "Viking Blue" exterior color and will include the emblematic FIA stripes and roundels.
In addition, the cars will feature a black FIA interior, special billet anniversary badges, original style wheels and a variety of additional options. 50th Anniversary FIA Shelby Cobra made an official first appearance at the annual Barrett-Jackson Auction in Scottsdale last Friday.
Furthermore, these special edition of Cobras were built specifically for racing, therefore the modifications here include a new dash, widened front and rear fenders, cut-back doors, new dampers, racing wheels featuring the pin-drive hub, oil cooler scoops and a competition spec 289 small block engine.
They retain everything from the authentic style suspension to the graceful body lines of the 1964 versions. However, they have been upgraded to contemporary standards. Precisely, Shelby has utilized modern disc brakes, a stronger frame and the bodies in either aluminum or fiberglass. The 50th Anniversary Edition also includes a complete exhaust for a small block Ford V8, a special fitted car cover and optional detachable steering wheel.
50th Anniversary CSX7000 FIA Continuation Cobra is priced at $94,995 USD.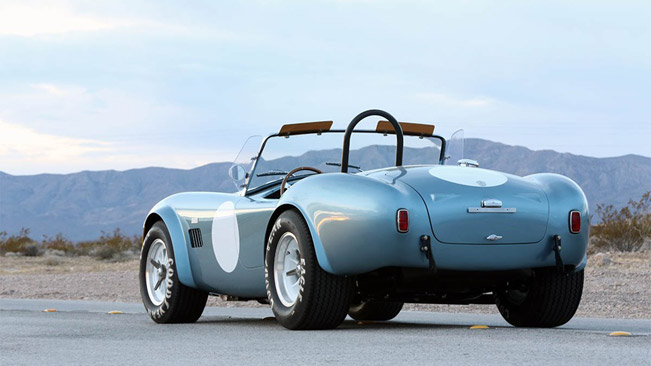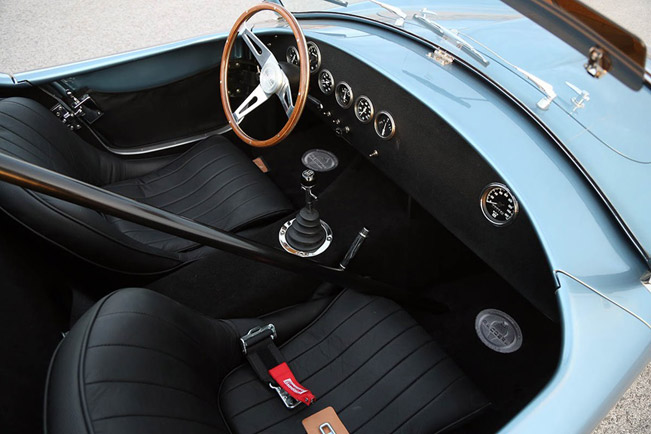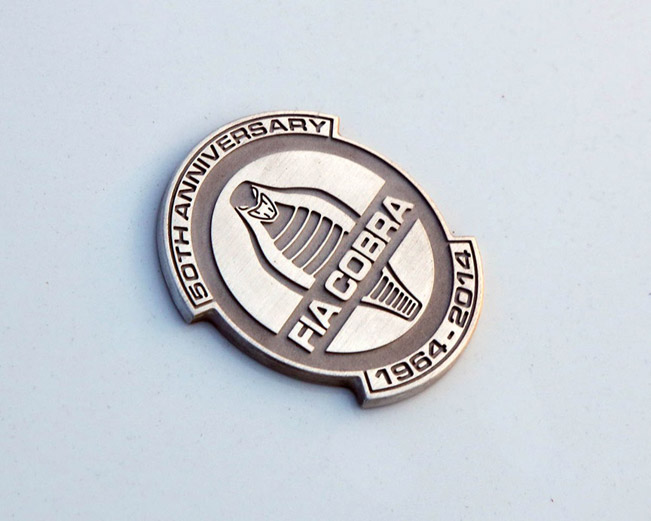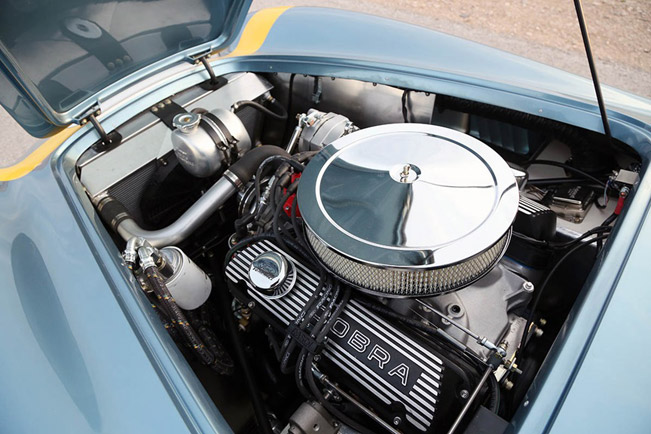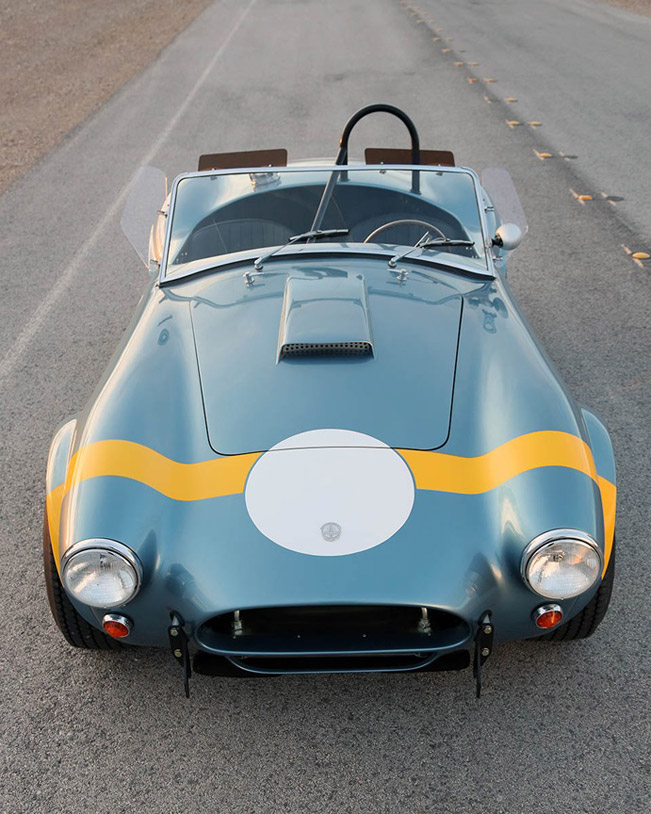 Source: Shelby