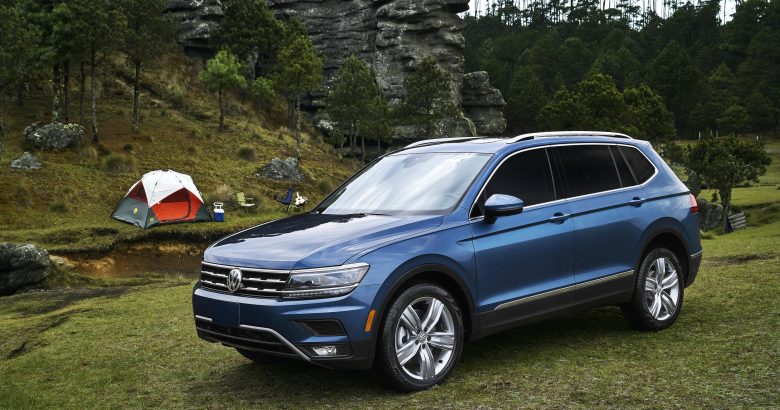 Volkswagen of America, Inc. announces that Cars.com team has recognized 2019 VW Tiguan "Best Compact SUV of 2019" for a second consecutive year. Brand's advanced machine has competed among six strong rivals and won thanks to its impeccable performance rates, extended list of goodies and numerous technological features and advancements.
In fact, this year's Cars.com Compact SUV Challenge focused on updates and changes, made onto previous year's winners and one more time invited the podium finishers- Volkswagen Tiguan, Honda CR-V and Mazda CX-5. Furthermore, the Cars.com team targeted high-end trim levels and focused on advanced safety and utility features.
Having said that, all participants have included all-wheel drive system, forward collision warning with automatic emergency braking, a sunroof, in-dash navigation, dual-zone automatic climate control and more. Of course, the jury rated the vehicles also on their backseat comfort and amenities capabilities, interior design quality and ambience, cargo provision, fuel economy, child-safety seat fitment, safety and driver-assistance features, handling, braking, ride quality and overall comfort and pleasure value. The tests resulted on this ranking:
1. 2019 Volkswagen Tiguan SEL Premium R-Line
2. 2019 Subaru Forester Touring
3. 2019 Hyundai Tucson Ultimate
4. 2019 Honda CR-V Touring
5. 2019 Toyota RAV4 Limited
6. 2019 Jeep Cherokee Limited
7. 2019 Nissan Rogue SL
As it comes to 2019 Tiguan itself, it comes with seven trim levels: S, SE, SEL, SEL R-Line, SEL R-Line Black, SEL Premium, and SEL Premium R-Line. Furthermore, every single unit features People First Warranty, America's Best Bumper-to-Bumper Limited warranty and additional features that bring high value for the price.
Source: Volkswagen