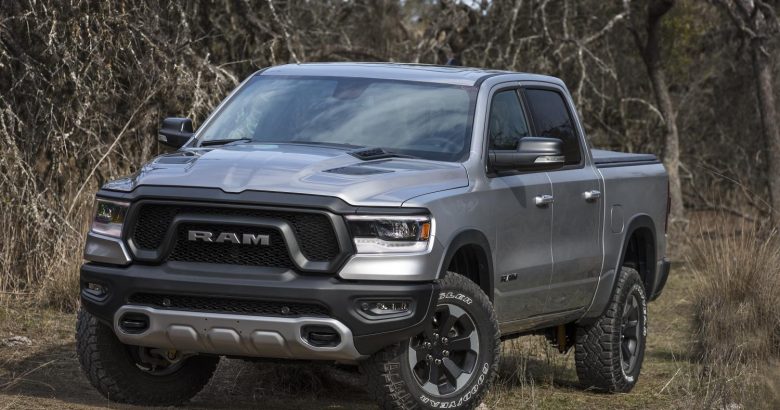 Four WheelerMagazine, the popular off-road enthusiast publication has named new 2019 Ram 1500 Rebel a Pickup Truck of the Year. As you might know, for more than 30 years, the Four Wheeler staff has chosen a pickup machine that would bear the off-road-focused annual title.
The team has executed comprehensive and exhaustive tests and examinations for over five days and 1,000 miles in order to choose the winner in the competition. What judges were searching for was high performance rates, comfort of driving, ease of use and design language.
The vehicle itself, 2019 Ram Rebel is based on the all-new 2019 Ram 1500 and features off-road capability to the full-size segment and incorporates high-end refined drivetrain system and exclusive components and systems, exclusively produced by Ram Truck engineers. Rebel features with a factory lift or an optional air-suspension for added ground clearance, massive 33-inch tires, electronic-locking rear axle, Blistein shock absorbers, skid plates, tow hooks and numerous more goodies that altogether enhance machine's off-road capabilities along with the pleasure of driving.
As it seems, Ram Truck team has been of a high streak for the past few years. There have been incredible machines unveiled and incredible gadgets and engineering systems presented. Along with new Rebel, we are eager to know what Ram has prepared for us for this year!
Source: Ram Trucks