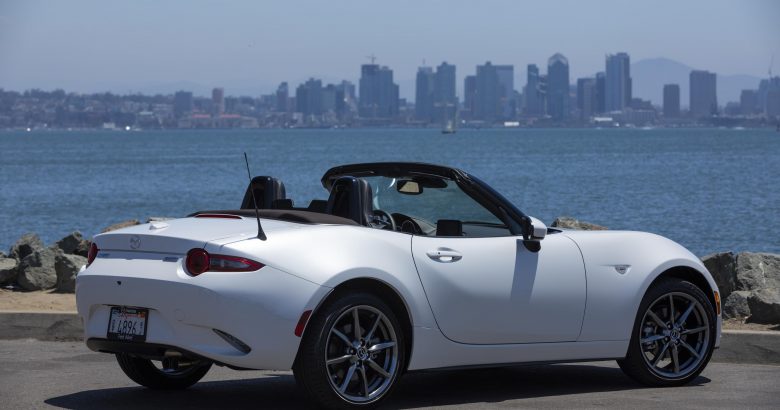 Mazda North American Operations announced that Mazda MX-5 Miata has won 2019 MotorWeek Driver's Choice Award for Best Convertible for the second consecutive year.
As you know, this model is a symbol of Mazda's philosophy and pursuit of driving pleasure. As a result of three decades of experiments, 2019 MX-5 is faster, more responsive and appealing.
For 2019 model year, MX-5 includes a new SKYACTIV-G 2.0-liter power unit that increases the horsepower with 26 units, and ensures better responsiveness and efficiency. Furthermore, MX-5 receives extended list of advanced safety features as i-ACIVESENSE suite that includes rearview camera, Smart City Brake Support, Blind Spot Monitoring, Lane Departure Warning and more.
Debuted for the first time at the Chicago Auto Show in 1989, Mazda MX-5 Miata has traveled a long road in order to unveil its full potential. This new model commemorates all milestones throughout the past 30 years and along with the advanced technologies it features an exclusive Racing Orange body finish. This color also pays homage to the original Miata Club Racer. It is meant to represent sunrise and anticipation, while staying true to the characteristics of a sports car.
MotorWeek is one of the longest running and well-respected automotive series. Debuted back in 1981, MotorWeek became the first series to offer consumer-friendly vehicle reviews and news. For the past 38 years the show has also awarded chosen machines with the exclusive Driver's Choice Awards.
Source: Mazda