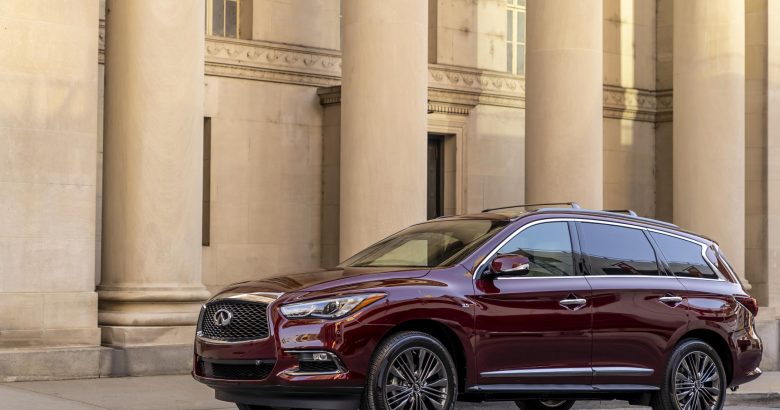 2019 INFINITI QX60 was named 2019 Best Car for the Money by US News & World Reports' annual awards. The advanced machine is also a winner in the Luxury 3-Row SUV category.
The event itself, Best Car for the Money, uses a strict methodology. It combines quality and value data into composite score and within each of the 14 categories, the vehicle with highest score takes the award in that particular category. Quality is measured by overall score and car rankings at the time the awards are calculated.
These rankings, updated regularly, compare cars in the basis of safety, reliability and consensus of industry expert's opinions. The overall value is measured by a combination of machine's five-year total cost of ownership, provided by Vincentric, LLC, and the average price paid for the vehicle at the time the awards are tabulated, as calculated by TrueCar.
INFINITI's popular and highly awarded QX60 SUV comes with one of the best luxury and practicality ratio, with a combination of family-oriented features and a welcoming and well-crafted design inside and out. And given that it features a third row of seating, the spacious interior can easily be adjusted to driver and passengers' needs.
Furthermore, what makes new QX60 stand out from the crowd is the breakthrough technology in the field of awareness. Indeed, we are talking about the Rear Door Alert. First introduced with the 2018 QX60, this gadget aids customers remember forgotten things in the rear seats as pets, valuables, dry cleaning, groceries and more.
Of course, Rear Door Alert is just one among many other technologies. QX60 comes with Around View Monitor with Moving Object Detection, Lane Departure Warning and Lane Departure Prevention. There are also Backup Collision Intervention, Blind Spot Intervention and Intelligent Cruise Control.
Source: INFINITI