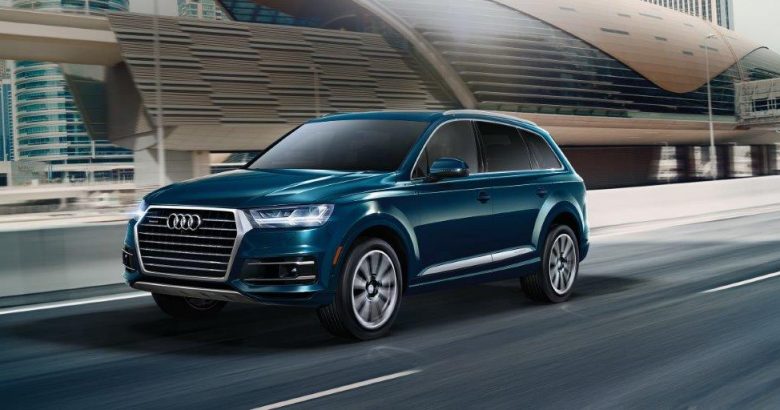 2019 Audi Q7 has been recognized as "Best Luxury 3-Row SUV for Families" by US News & World Report. The vehicle has managed to receive judges' approval with its utility features, technological advancements and overall comfort and pleasure for all family members. Let's find out more!
US News & World Report determines the winners by taking in mind key factors as professional automotive reviews, safety and reliability rates, seating and cargo volumes, all along with the entertainment goodies that have managed to find place in the interior space.
2019 Audi Q7 continues the tradition to offer exceptional driving dynamics, all along with advanced assistance systems in an overall luxurious packaging. Standard equipment includes all-wheel-drive, xenon plus headlights, voluminous towing capacity and of course, potent drivetrain system.
Furthermore, new Q7 integrates technologies as Audi smartphone interface, Apple CarPlay and Android Auto systems, colorful heads-up display, standard MMI Navigation Plus system with MMI all-in touch and available Audi Phone box with wireless charging and signal booster.
Also, advanced driver assistance systems and utility goodies take place in the new Audi Q7. Such are Audi Pre-Sense basic and city function, Audi Side Assist and more.
Functional, appealing and ready for challenges! How do you like the new family member? Is it worthy of such recognition? Write down in the comment section below!
Source: Audi