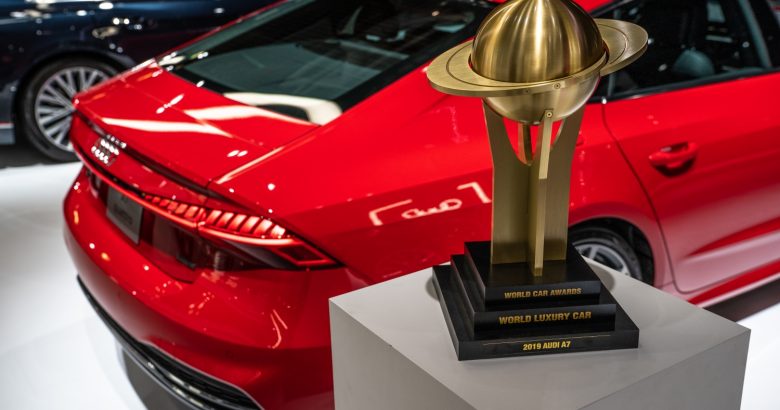 Audi A7 is named "2019 World Luxury Car" This is the second time that Audi team takes home the prestigious award after the A8 has won it last year. The recognition was presented today at the New York International Auto Show.
The jury, consisting of 86 members from 24 countries, has voted to distinguish the new Audi A7 as the best new luxury vehicle in the world market. Overall, this marks the tenth victory for the prominent manufacturer in the World Car events.
Based on rich heritage and successor of all these prominent technologies and engineering solutions, new A7 is a spacious sedan with versatile drivetrain system and tons of utility features. With an eye-catching silhouette and aggressive expression, the vehicle surely has a lot to demonstrate.
What makes this machine number one, however, is the revised 3.0-liter TFSI V6 power unit that produces the outstanding 335hp and allows quick 5.2-second 0-100km/h runs. Furthermore, there's a 48-volt Mild Hybrid Electric Vehicle technology and newly developed standard steel front and rear suspension for more stability and exceptional driving experience.