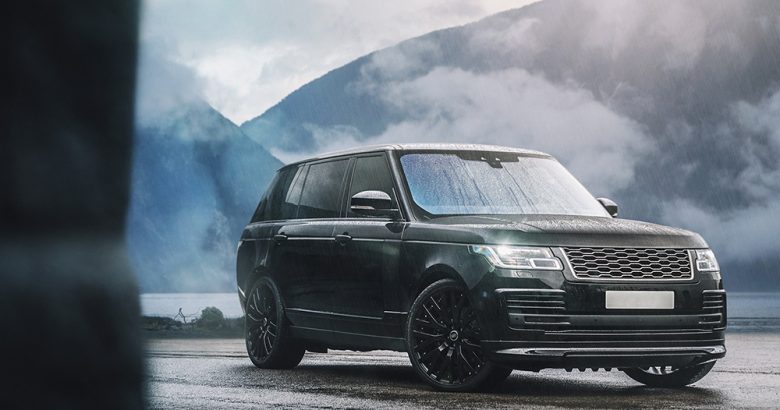 Project Kahn proudly unveils a Santorini Black Range Rover V8 Supercharger Long wheel base. Epic in style and rich in features, Afzal Kahn's latest project has a lot to demonstrate. Let's find out more!
The machine is specified with Santorini Black exterior, 23-inch Matte Black RS wheels with 305x30x23″ tyres and individual paint detailings.
Along with the enhanced and super sexy looks, the lucky vehicle has been upgraded from the inside. Providing superior performance in every terrain, the vehicle generates a total of 500hp power via a heavily revised drivetrain system.
In terms of interior, the team has included numerous luxurious additions and has contributed to the overall sophistication and luxury ambience. There are quilted and perforated hand-stitched premium leather seats, tons of head- and legroom, thanks to the voluminous interior.
There's an integrated 8-inch touch screen rear entertainment system that ensures passengers are not only relaxed, but also kept entertained for the duration of the ride.
As always, Kahn Design team has managed to create an incredible machine with tons of features and goodies. What we personally like about this particular upgrade project is that engineers and designers have managed to preserve the original expression of the Range Rover and just build upon this strong foundation.
Do you like it? Write down in the comment section below!
Source: Kahn Design