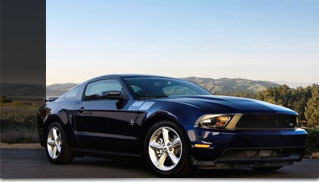 Steve Saleen's SMS Supercars increases vehicle production with the release of the SMS 302 White, Yellow and Black Label Mustangs. The expanded model lines are a tribute to his racing heritage colors, marketed under the White, Yellow, and Black Labels.
The SMS 302 White Label is normally aspirated, making 440 horsepower, with performance suspension, exhaust, interior ergonomics and exterior styling.
These factory assembled vehicles represent a volume expansion. SMS Dealers are enthusiastic with the release of these new model lines supporting increased production and sales. SMS Supercars is pleased to announce a MSRP of $35,540 (plus transportation, tax, title, registration) for this 440 horsepower normally aspirated vehicle; the White Label SMS 302 representing an astounding price for a complete high performance vehicle. Read more!