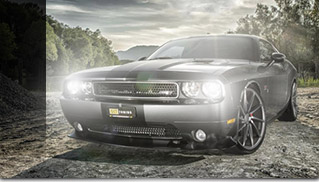 For the settled in Austria and Switzerland company O.CT Oberscheider Tuning GmbH, car compressor engineering for cars made by Audi, Chevrolet, Chrysler, Dodge or Jeep, is part of the daily job for many years.
The success is resounding, as can simply be checked by reading different publications in the specialized press. As only the notion Supercharger Conversion comes into, not only insiders get keen-eared! In the present case, O.CT Tuning has "converted" a Dodge Challenger SRT8 with 6.4 liters of engine size.
During the conversion, there have been installed a compressor kit and a charge air cooler system, but before all, there was made an individual software optimization. By doing this, the software gets professionally matched to the particular car – so, not at all "off the peg".