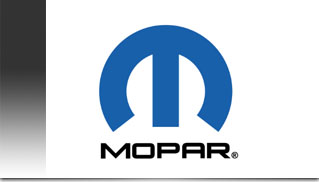 Mopar® 'Top Eliminator' Program Returns
•   27th Midwest Mopars in the Park kicks off 2011 Mopar® "Top Eliminator" program
•   Mopar "Top Eliminator" winners to be named at three events in 2011
•   Program recognizes the most skilled Mopar enthusiasts and their restyled or customized vehicles
May 27, 2011 , Auburn Hills, Mich. – The Mopar® "Top Eliminator" program returns for its fifth year, challenging the "best of the best" to produce incredibly accessorized Chrysler, Dodge and Plymouth vehicles.
The program rewards the most skilled Mopar enthusiasts and their restyled or customized vehicles in 2011. The winners and their vehicles will be showcased in the Mopar display at the Specialty Equipment Market Association (SEMA) show in Las Vegas, Nov. 1–4, 2011.
"The 'Top Eliminator' program continues to grow and is a favorite among loyal Mopar enthusiasts," said Pietro Gorlier, President and CEO of Mopar, Chrysler Group's service, parts and customer-care brand. "The creativity and workmanship that goes into each entry is second to none. With winners receiving a spot in the Mopar display at the SEMA show, the designs continue to reach new levels every year." Read more!