Posts Tagged 'Cadillac CTS-V'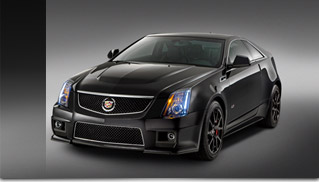 2015 Cadillac CTS-V Coupe Special Edition is the last CTS-V Coupe before the next-generation models arrive next year. The production of the limited special-edition model will consist of 500 limited-edition cars available during the second half of 2014. 2015 CTS-V Coupe marks the last chapter of the current model before the next generation of the V-Series debuts next year.
The new vehicle shares the high-performance technology of its predecessors. It includes Cadillac's Magnetic Ride Control, Brembo brakes and the 556-horsepower (415kW) supercharged V-8 engine. CTS-V Coupe is the most dramatic model in the V-Series range of high-performance luxury models. It blends the personal 2+2 layout with a drivetrain vetted on Germany's famed Nürburgring track.