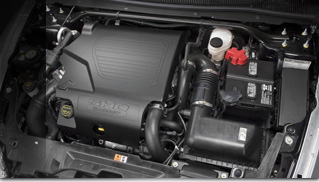 According to a recent report by MotorAuthority, Ford is not planning a Turbo Mustang for now. We understand the tendency of this muscle car automaker – after all it has recently unveiled two other sophisticated powerplants for the 2011 model. The first is the 305-hp 3.7-liter V6 and the second is the new 412-hp 5.0-liter V8. Actually, the turbocharged engine makes an almost equal amount of torque, and because it is still a V6, there's a notable weight savings over a V8 engine.
If we take a look at the past, we'll see that in the 1980s, Ford produced a turbocharged model called the SVO. It used a 4-cylinder – with the lighter engine helping the car beat the old 5.0 in some tests.
Heads up, guys! The automaker has confirmed that the EcoBoost V6 will arrive in the F-150 later this year as a 2011 model.
Musclevehicles.com – The Ultimate Blog for American Muscle Cars and Muscle Vehicles