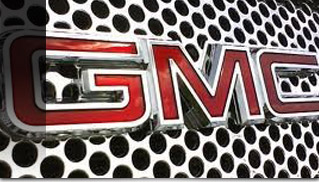 At the North American Auto Show in Detroit GM not only revealed the next generation of their full size pickups, but they also announced that they are planning to launch two midsize pickup trucks as early as late next year for each of its truck brands.
The Chevy version of the midsize pickup will be marketed towards the "lifestyle" pickup truck buyer. The GMC midsize pickup will be aimed at fleet buyers and small business owners. The two GM midsize trucks will be timed to coincide with Ford's launch of its redesigned full-size F-150.  For an idea of size, GM's midsize pickups are expected to be larger than a Toyota Tacoma, which is classified as a compact pickup.
According to the truck experts we spoke to at Pitre GMC in NM the automaker has produced smaller trucks in the past, but they phased out their compact Chevrolet Colorado and GMC Canyon pickups last year. Compact pickups are a small segment in North America. They accounted for only 264,197 sales in the U.S. last year compared with 1.94 million full-size pickups.
The decision to get back into the compact pickup market was partly driven by the desire of some pickup buyers to be able to haul goods while at the same time get better fuel economy than you could with a larger, full-size pickups.