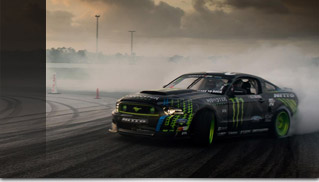 Ford Motor Company is returning to Formula DRIFT series and is celebrating its second year being an official sponsor of the event. Ford will support Mustang drivers Vaughn Gittin Jr. and Justin Pawlak, launch a sweepstakes for a custom Fiesta ST and bring trackside displays to three key events across the United States.
Back in 2005, the brand supported drivers in Formula DRIFT, when the competition triggered a successful Ford Racing performance parts engine development program for the supercharged 4.6-liter V8 crate powertrain. Last year, two Mustangs finished at the top, keeping Ford in the hunt for the manufacturer's cup throughout the first year of the championship.
What is more, the motor company will also give fans the opportunity to enter online to win the Fiesta ST. Anyone can enter the contest while watching the hot action online. Formula DRIFT fans can enter to win the car at the Ford display during any of the competitions. The Fiesta ST is equipped with 1.6-liter EcoBoost engine, and has additional Ford Racing performance parts exhaust, cool new wheels and touches.
Formula DRIFT is a high-skilled, high-powered competition in which drivers intentionally maneuver cars into controlled slides at high speeds through a marked course. Pro drivers and teams are competing in seven events throughout the season. They are judged on speed, execution and style, rather than time.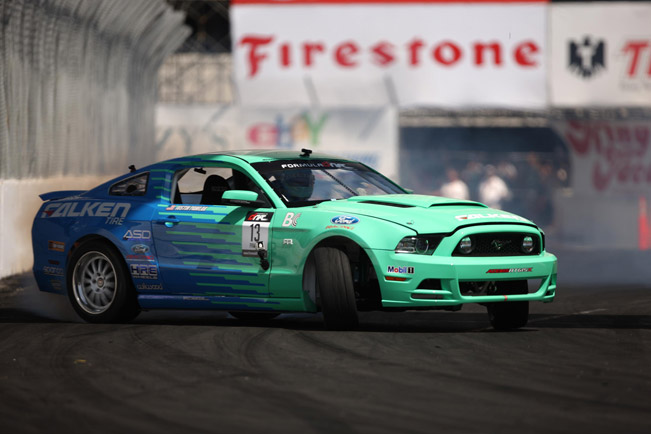 Source: Ford