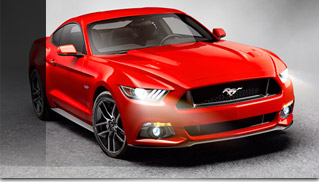 2015 Ford Mustang will be released on the European market next year. However, more than 9,300 Europeans registered for a chance to buy one of 500 new Ford Mustangs available to order for the first time in the Old Continent during the UEFA Champions League Final. The interest was so high that the first 500 registrations came just 30 seconds into the match between Real Madrid CF and Club Atlético de Madrid. Those who are lucky to buy the new model will be notified in the forthcoming weeks.
The 500 new Mustangs will go across 20 countries. Ford will in the next few weeks contact the customers from each of these countries who were quickest to place their reservation. Each customer will then be invited to complete their order at a dealership later this year.
Fastback models in Race Red and convertible models in Magnetic Silver will be available. They will both include a special package. There is a choice of Ford's all-new 2.3-litre EcoBoost engine wich produces more than 309 hp (227 kW) and 407 Nm (300 lb-ft) of torque; or the 5.0-litre V8 engine, which will deliver more than 426 hp (313 kW) and 529 Nm (390 lb-ft) of torque.
Furthermore, the 500 models will offer Ford's SYNC 2 connectivity and navigation system, heated and ventilated seats, Park Assist, black leather trim, chrome detailing, and 19-inch alloy wheels. 2015 Ford Mustang will be available in dealerships across Europe next year and this will be the first time for the iconic sports car's 50-year history that it will be sold across the continent.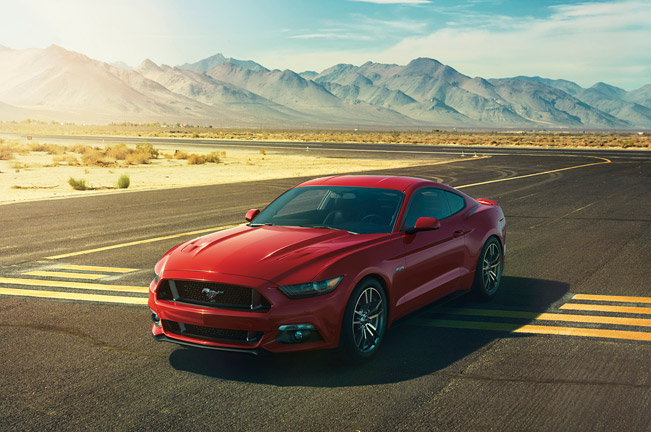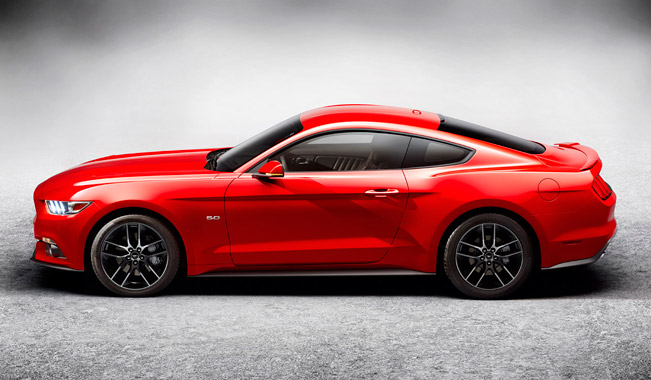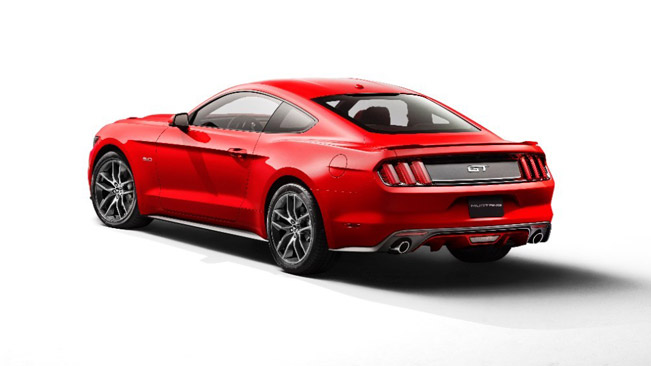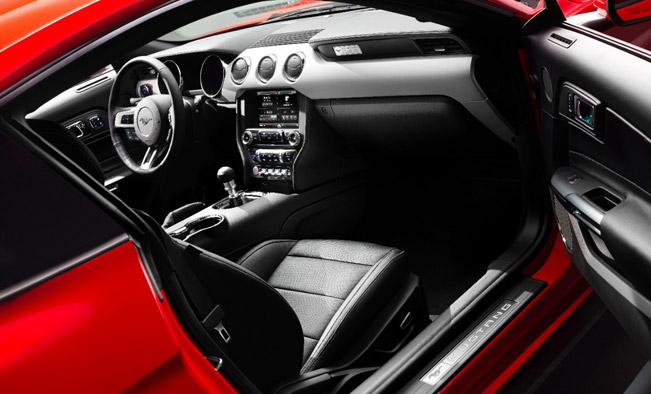 Soruce: Ford