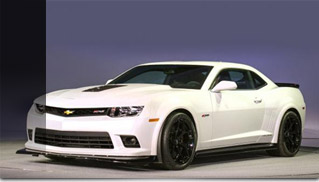 Callaway Cars has introduced the limited production and high performance 2014 Callaway Camaro Z/28 SC652. The components that were added on the top of the standard muscle car give it the ability to deliver 652 horsepower (480 kW) and 840 Nm (620 lb-ft) of maximum torque.
What contributes towards this aggressive amount of power are the weight reduction, the hand-built 427 cid engine with dry sump oiling and the wind-tunnel-tested aerodynamic package. What also must be mentioned here are the massive Pirelli tires, the impressive Brembo carbon-ceramic brakes and race-proven spool-valve dampers.
Furthermore, Eaton TVS supercharging took care for the high-flow intake system, the low-restriction exhaust system, and other model-specific performance and appearance components. In addition to the new Z/28-based Callaway, Camaro SS coupes and convertibles are available with 562 horsepower (413 kW) and 582 horsepower (428 kW).
Callaway Camaro Z/28 SC652 Standard Equipment:
Eaton TVS2300 supercharger system
Liquid-to-air intercooler
Increased flow rate fuel injectors
Model-specific high flow intake system
Model-specific low restriction exhaust system
Model-specific badging
Model-specific embroidered floor mats
Model-specific door sill panels
Callaway key fob

 
Callaway Camaro Z/28 SC652 Performance Data:
Engine Displacement: 7.0L (427.7 cid)
Max. HP: 652 hp @ 6700 rpm (SAE)
Max. Torque: 620 lb-ft @ 4400 rpm (SAE)
Zero-to-60 mph: 3.7 sec
1/4 mile ET/speed: 11.5 sec @ 114 mph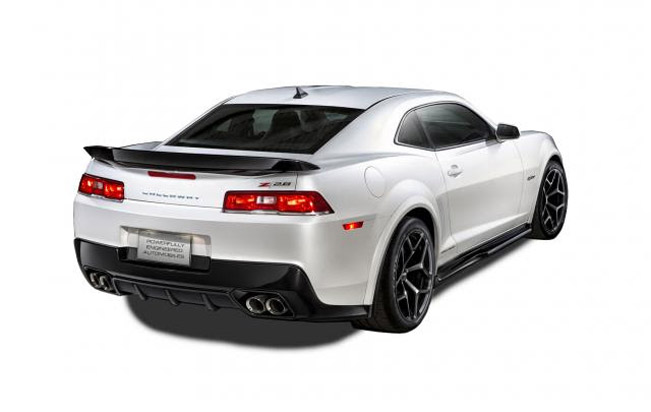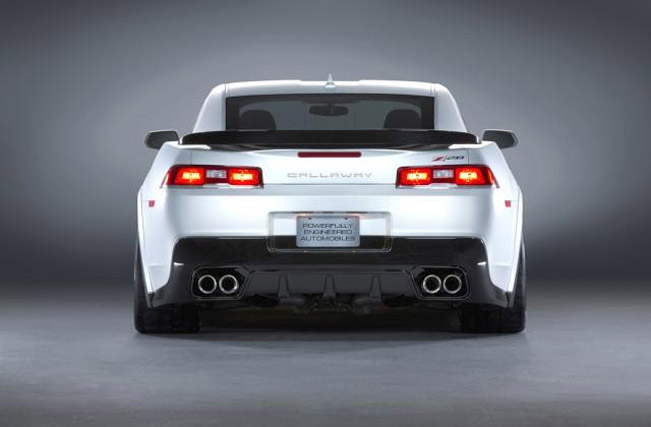 Source: Callaway