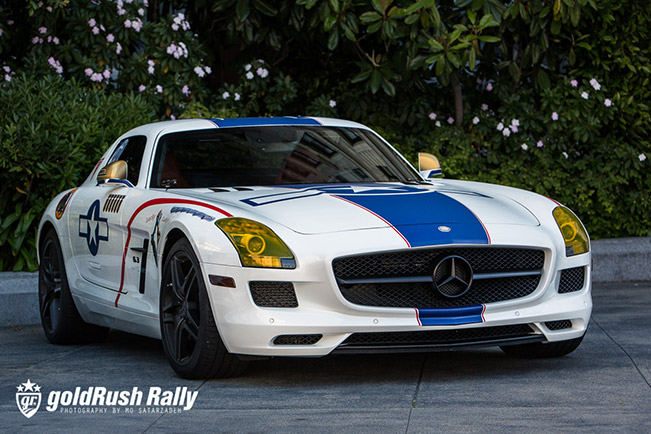 If it was an assault on the senses you were looking for, there was no better place to be on Earth than Las Vegas, as the sixth annual goldRush Rally began on May 31st. The eight-day run from the Strip to New York City took the drivers through Park City, UT; then Denver, Chicago, Cleveland and Washington DC. If they weren't exhausted by the driving and partying when they arrived in the Big Apple, they certainly were by the time they left.
Money
The only way most of us will ever get to own any of the cars that took part in the goldRush Rally is if we strike it rich in Vegas. From Bugatti Veyron Super Sports to McLaren 12C's, all done up in a variety of arresting (sometimes eye-watering) paint-jobs and wraps, the amount of money tied up in these cars was staggering. GR7 in 2015 will be a chance to combine the sights, sounds and smells of the rally with the thrill of the casinos, but in the meantime we can always practice online with GamingClub's "pure platinum" slots – at least you can play for free there!
Wraps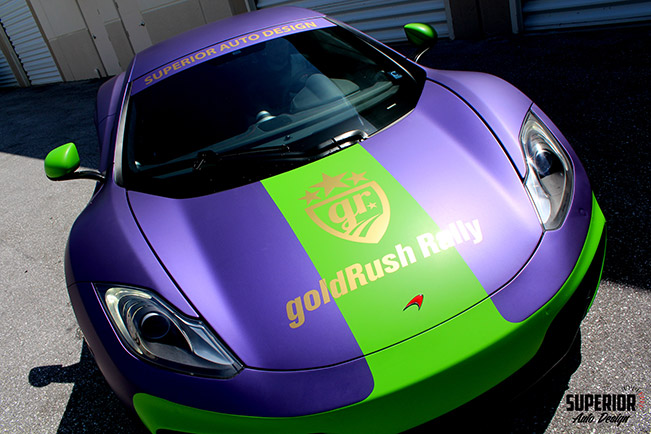 One popular theme for the wraps many of the cars wear is – understandably – gold, and one of the craziest vehicles this time around was a Ferrari 458 Italia with a gold/fighter plane design. It wasn't exactly easy on the eye, but you wouldn't have had a great deal of difficulty spotting it in the parking lot. Or how about a McLaren with a tasteful mix of dark purple and eye-popping, almost-fluorescent lime green?
Entry
Of course it's not just the price of the astonishing cars that's a problem for most people – the entry fees are pretty hefty as well. It's understandable, as the organizers promote the event as the "ultimate luxury lifestyle rally", so turning up in a grimy 1975 Mini Cooper with an extra set of fog lamps just isn't going to fly. If you buy into the entire event, rather than just one stage, your car gets transported from Denver to Chicago, and VIP entrance to all events and nightclubs is included.
Destruction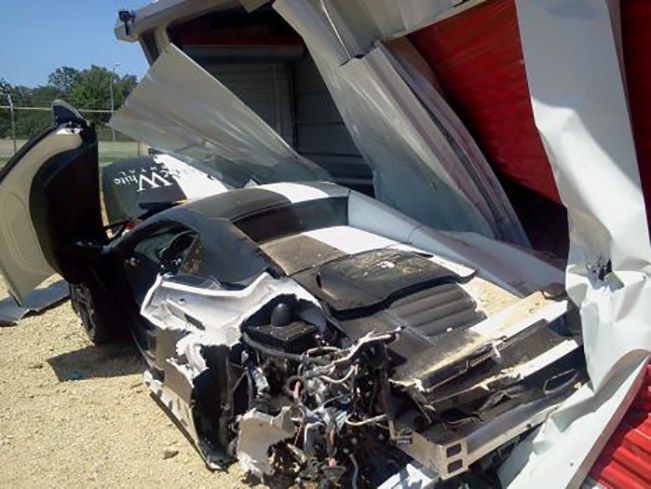 It's not all champagne and caviar, of course. Last year's event (entry price: $14,000) saw a quarter of a million dollars' worth of McLaren 12C Spider, piloted by Hsinho Chen, smash into a Texas storage unit at considerable velocity. It was destroyed instantly – though all the occupants walked away without a scratch. If you do get that cash together for next year's event, double-check your insurance before you set off…