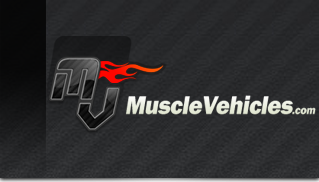 Choosing a car that addresses your needs can really be stressful. And why not? It is such a pain to determine which is which especially with options that could run out of fingers if you dare count.
Understanding this dilemma of yours, here is a quick and easy peek of why Subaru is preferred by car enthusiasts and even starters.
One of the greatest features Subaru has prided itself is its Subaru Boxer® engine. Drawn form a century of intelligent performance, its horizontal layout allows the engine to be positioned in-line with the drive train for maximum transfer of power. Many other engines are transverse, or turned perpendicular, and can require additional drive train components to transfer power, reducing vehicle efficiency. The outcome? A flat, smooth and smart ride.
For balance and even distribution of power for maximum traction, Subaru gives you the wheels that come with standard Symmetrical All-Wheel Drive. Slip-then grip problem? No longer. This technology gauges better stability, efficiency and a quicker response to slippery conditions. Other AWD systems need more drive train components to route the same power to the wheels, often using complete design. The efficiency of the vehicle reduces as components pile up and these also add higher maintenance costs.
Definitely, you are looking for an auto that is safe to drive. Subaru cares. It gives you the protection that you need. It is the only manufacturer with IIHS (Insurance Institute for Highway Safety) Top Safety Picks for all models. And mind you, they earned it for four years in a row running (2010-2013). Crash tests are not being shy away from as safety is at the forefront of the design.
Subaru has protective systems that provide high-impact protection for the passenger compartment through the ring-shaped reinforcement frame. Added to it is the Subaru EyeSight® that provides two cameras mounted by the rearview mirror to monitor traffic and react to conditions even before you do. It sees the problem and initiates action to help avoid the trouble. If there is danger of a collision it sounds an alert and flash a visual warning. Then and there the brakes automatically apply if your reflexes fail to do so. Visit Reedman Subaru Research-Center for more on all safety and tech features.
Securing every trip of yours is a major concern hence double checked for you are its stability and control. Balanced design of Symmetrical All-Wheel Drive helps add control through uniform stability. With power being distributed to the wheels with the best traction, it helps you hold true to the path.
When it comes to engineering and technology, you can assure Subaru is not left behind. Its transmission capacity offers you an excellent efficiency in an all-wheel drive vehicle. It has suspension that facilitates awesome agility on the road. Moreover, multimedia and electronics are superb. The Bluetooth keeps you safe on the road and this technology allows you to manage phone and audio system, hands-free. It enables mobile phones link directly through the Subaru audio system. Its ubiquitous GPS navigation helps you find all your destinations easily with Subaru's available navigation systems. It comes with touch-screen or voice-activated controls that let you set a location, find a point of interest or change course within seconds.