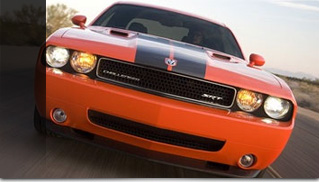 It seems that Chrysler's upcoming 6.4-liter V-8 gasoline engine will only be available for the SRT vehicles and not Ram Heavy Duty pickup trucks. Joe Veltri, Chrysler vice president of product planning, said "it's designed for performance, not low-end torque. It's designed for off-the-line 0-to-60 times."
He also added "it's a struggle to recrank that engine to make it a truck engine." As we can see, Chrysler maybe needs a gas engine with more horsepowers than the current 383 horsepower, 400 pounds-feet of torque 5.7-liter Hemi V-8 used in the Ram HD trucks.
Actually, in the heavy-duty segment between gasoline and diesel engines there is a tendency – from 75%/25% to 70%/30% today and maybe 60%/40% in the future (gas/diesesl). And the price of the diesel engines is rising up.
Musclevehicles.com – The Ultimate Blog for American Muscle Cars and Muscle Vehicles