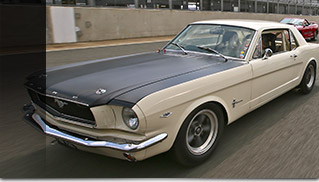 The organisers of the award-winning Silverstone Classic (25-27 July) are delighted to announce an exciting and far-reaching new partnership with Pure Michigan, the US State's official travel and tourism division.
One of America's best-loved States, Michigan is the home of Detroit, the US's leviathan motor industry and, of course, the Ford Mustang which is celebrating its 50th birthday in style at this summer's epic three-day Silverstone Classic festival.
Pure Michigan will be supporting all the special Mustang celebrations staged at the massive event – these include dedicated displays, on-track parades, muscle car races, air displays, Motown music plus a host of other eye-catching and enthralling activities.